Porsche 911 Targa to debut in Detroit this month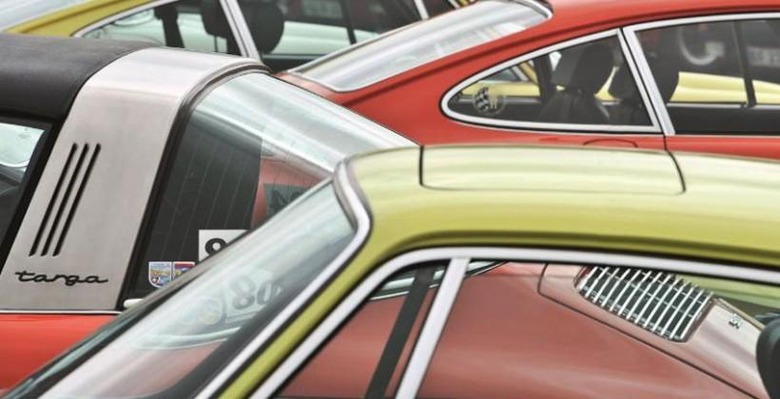 When it comes time to shop for a car that has a bit of open-air feel, the convertible comes to mind for most people. However, convertibles aren't for everyone and there are other ways to get a bit of fresh air inside your car such as the sunroof. Porsche has a history of offering a third way to get some air in its venerable 911 sports car that hasn't been seen in many years- the targa top.Porsche has announced that the new 911 Targa will debut in Detroit on January 13 at the North American International Auto Show. Porsche says that the new 911 Targa will echo the design of the original Targa 911 from 1965. The new 911 Targa will have a movable center roof section and a wrap-around rear window.
Porsche also plans to fit the new Targa with innovative tech to make it a modern classic. Alongside the new 911 Targa at the show will be the new Cayenne Platinum Edition and Cayenne Diesel Platinum Edition. Both versions of the SUV will be on display for the first time at the show.
Porsche isn't offering up much other detail on the new 911 Targa, but the full details on the car should be available next week when it debuts. Porsche will also have its new Macan SUV on display in Detroit. The Macan will hit dealerships in the US this spring starting at $49,900.
SOURCE: Porsche