Porsche Taycan price won't let Tesla rest easy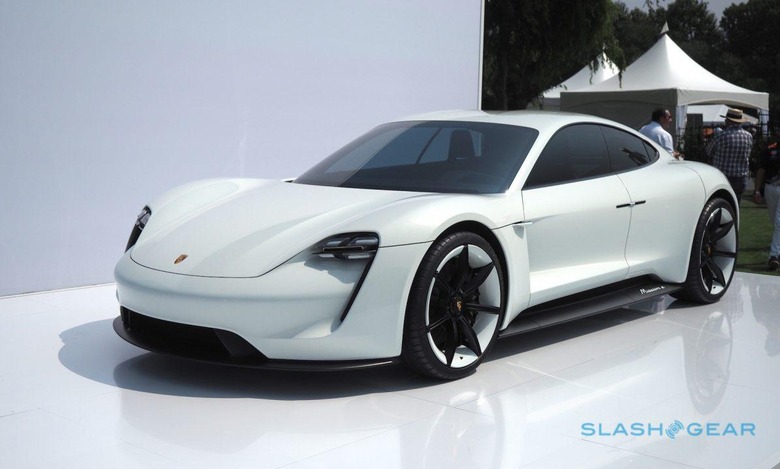 Porsche's all-electric Taycan will be priced to take on the Tesla Model S, the automaker has confirmed, settling fears that sales would be hamstrung by sky-high costs. Instead, Porsche suggests, the Taycan will actually slot in somewhere beneath the Panamera, the automaker's existing sedan.
Though the Taycan – formerly known by its Mission-E codename – is due to arrive at Porsche dealerships next year, the company has been playing exact pricing close to its chest. Previous hints have suggested a $80-90k price tag, prior to any incentives. With a 0-62 mph time of "well under 3.5 seconds" according to Porsche, though, there were concerns that the actual price tag could be considerably higher.
That might have made competing head-on with the Tesla Model S difficult, something Porsche seems to have taken onboard. Full pricing for the car is yet to be confirmed and probably won't be until closer to release in 2019. However Porsche execs are now telling us where, roughly, it will fall.
"We're expecting a price somewhere between a Cayenne and a Panamera," Robert Meier, vehicle model line director for Taycan at Porsche, told Automotive News about European pricing. In Germany, including taxes, the Cayenne starts at 74,898 euros while the Panamera starts at 90,655 euros.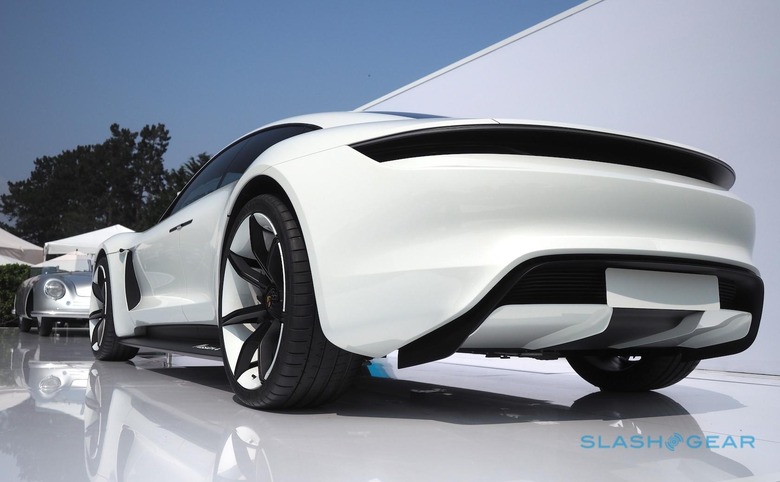 What seems likely, therefore, is a sticker just north of 80,000 euros. That would work out to around $92k, though it's always tough to directly convert European car prices to US figures. Not only are the taxes different, but US electric car incentives will play a huge role.
In the US, for instance, a Cayenne kicks off at $65,700. The Panamera, meanwhile, starts from $85k. That might suggest a US Taycan coming in around the mid- to high-$70k mark. To compare, a US Tesla Model S 75D, the entry-level car in the line-up, is priced at $77k before incentives.
Porsche clearly intends the Taycan to be a volume business, not some niche project. Production of the car is expected to hit 20,000 vehicles per year, though the automaker says it has the potential to add a third shift and expand that should demand be greater than predicted.
There's also plenty of room for more potent Taycan models. Execs at the company are apparently already talking about a performance version along the lines of a "Taycan Turbo S" which would be even more aggressive. They could come in as much as 200,000 euro, according to Lutz Meschke, the automaker's chief financial officer.
Initially, though, we're expecting a single configuration. That will have an 800 volt lithium-ion battery that can deliver around 310 miles on the New European Driving Cycle test. US range figures have not been confirmed.
As for charging, with a 350 kW fast-charger the Taycan will be able to add more than 60 miles of range in about four minutes plugged in. Porsche will use the growing Electrify America network that Audi has already tapped for the upcoming 2019 e-tron electric SUV, which has plans for a broad availability of high-speed charging stations across North America.