Huawei Mate RS: 2 fingerprint sensors, 4 cameras, crazy price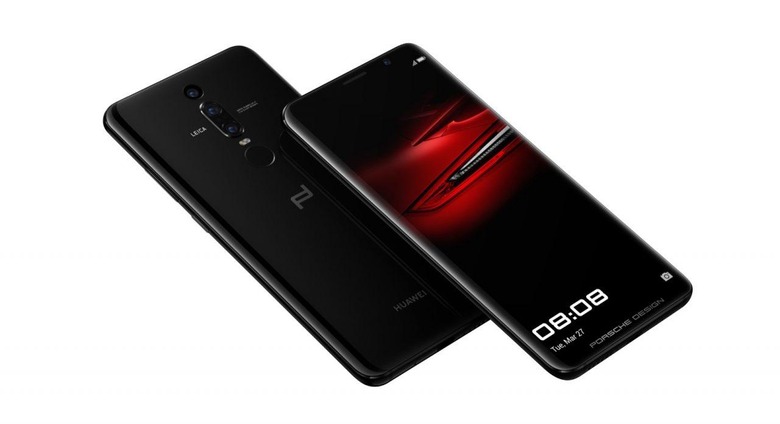 If the new Huawei P20 Pro with its spangly Twilight finish isn't quite premium enough for you, the phone-maker has another, even more expensive version, the Porsche Design Huawei Mate RS. While it might be part of the Mate series by name, the similarities between the new Android phone and the P20 Pro are significant: indeed, the flagship feature of the P20 Pro has been borrowed wholesale.
That's the triple rear camera array, Huawei's big selling point. Designed in collaboration with Leica, it sees the Porsche Design phone sprout not only a 40-megapixel RGB color sensor on the back, but a 20-megapixel monochrome sensor and an 8-megapixel telephoto sensor with a 3x optical zoom.
On the front, meanwhile, there's a 6-inch, 18:9 aspect OLED display. It's running at 2880 x 1440 resolution, too, higher than the P20 Pro, for a 538 ppi pixel density. Inside there's the same Kirin 970 octa-core processor, paired with 6 GB of RAM. However, while the P20 Pro gets 128 GB of storage, the Porsche Design phone ups that to either 256 GB or 512 GB.
Both phones have a 4,000 mAh battery, a 24-megapixel front facing camera, and run Android 8.1 Oreo with Huawei's favored EMUI 8.1 interface. The Porsche Design Huawei Mate RS will be dual-SIM as standard, too. There's not only USB-C but DisplayPort 1.2 support, unusually.
That's not the only rarity, mind. Huawei says the handset is the first smartphone in the world to use a microcapsule PCM, for example, a cooling technology often used in aerospace applications. These use temperature-reacting phase change materials to manage excesses of heat, such as when a mobile processor is being stressed.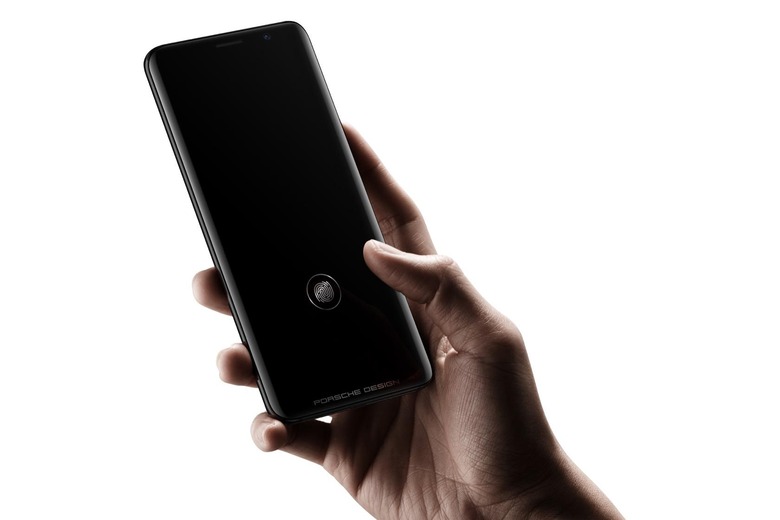 Oddly, Huawei has also given the Mate RS not one but two fingerprint sensors. One is on the back, underneath the vertically stacked cluster of camera sensors. However, the phone also has an in-screen fingerprint sensor, built into the display. Huawei justifies the rear sensor's presence by making it also work to unlock a "secure space" in the smartphone.
Finally, there's quick wireless charging – another first for a Huawei device – and a pair of colors: black and red. Don't expect to find the Porsche Design Huawei Mate RS in the US, at least officially; like the P20 Pro and P20 it's intended for Europe, really. Even there, it's likely to be rare. The 256 GB model is a heady 1,695 EUR ($2,093) and the 512 GB version is 2,095 EUR ($2,587).