Porsche breaks Audi's 24 Hours of Le Mans 5-year record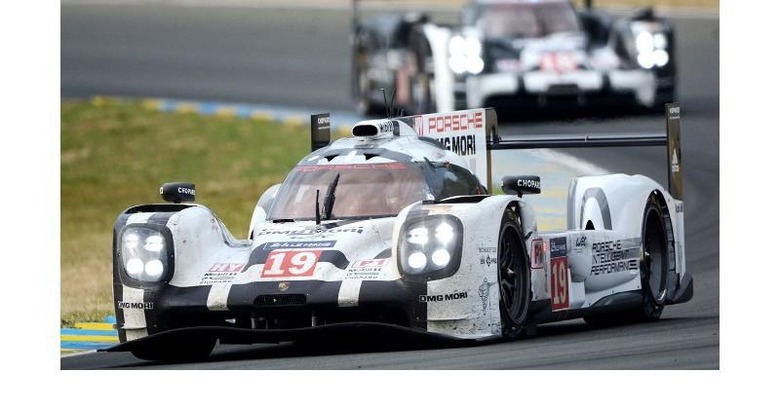 Five years. That's how long Audi has held on to the crown of the 24 Hours of Le Mans race. But on Sunday, Audi yielded the title to Porsche, who hasn't won the trophy since 1998. Porsche has just recently also returned to endurance race after 16 years of absence proving to be quite the surprise comeback. More than that, Porsche actually managed to nab five slots in the top five, with two of its cars earning the first two slots. Audi comes in at third and fourth.
One might say it's somewhat of a beginner's luck. One of the three drivers of the winning No. 19 Porsche was 27 year old German Nico Hulkenberg, whose first time in the Le Mans race will now be forever remembered as a record breaker. That said, he isn't a newbie at all, with his 85th F1 race coming up next weekend at the Austrian Grand Prix. The other two drivers of the No. 17 were British driver Nick Tandy and New Zealander Earl Bamber. Porsche's No. 17, which finished second, had former F1 driver Mark Webber behind the wheel, along with Timo Bernhard from Germany and Brendon Hartley from New Zealand.
Audi's troubles began with its No. 7, which finished third anyway, had to report to the garage for an oil change. After already losing critical minutes, it had to go back in because of loose bodywork. Audi's Wolfgang Ulrich said that they've never had a problem before with their bonnets and will definitely investigate the matter. They also warn that they will be back next year to reclaim the lost throne. Audi has won the last five races and 13 of the last 15.
Porsche didn't exactly leave the race unscathed. French driver Patrick Pilet was caught in a crash when Rebellion Racing's Alexandre Imperatori lost control because of oil on the track, hitting Strakka Racing's Johnny Kane and impacting Pilet. Another Porsche, this time driven by Christian Reid, started to show flames coming from the rear just after five hours of racing, forcing the driver to pull over.
The winning star of this 83rd 24 Hours of Le Mans is the Porsche 919, proving that the hybrid can, indeed, rise to the challenge.
SOURCE: ESPN