Porsche Boxster and Cayman 4-cylinder engine confirmed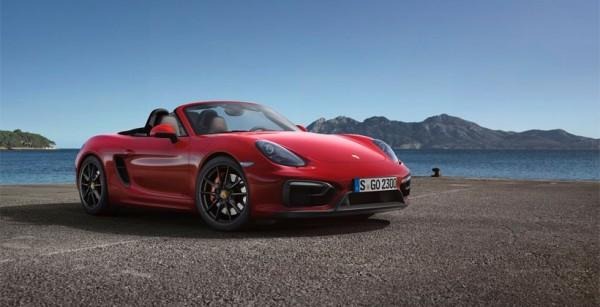 Porsche unveiled new GTS trim for the Boxster and Cayman sports cars a few days back. Both of those models get a new GTS trim that offers more power than other trim levels of both cars. Currently both the Boxster and Cayman use Porsche's famous 6-cylinder engine.Porsche is looking to a future where its cars produce less polluting emissions and rumors have continued to circulate that part of that effort would be a 4-cylinder engine. Porsche CEO Matthias Mueller has confirmed recently that a 4-cylinder engine for the Boxster and Cayman is in development.
The engine that Porsche is getting ready for the Boxster and Cayman is a 4-cylinder boxer engine similar to the current 6-cylinder, but with two cylinders chopped off. Enthusiasts worried about reduced power compared to the current 6-cylinder engines need not.
Word is that the 4-cylinder will produce up to 395hp. To compare, the souped up engines in the Cayman and Boxster GTS models produce 335hp and 325hp respectively. That means the 4-cylinder in development will be more powerful and presumably lighter equating to better performance. It's not mentioned, but it would be no surprise to find that the Porsche 4-cylinder uses a turbo or two.
SOURCE: AutoNews