Polestar reveals the Android-powered car's next big leap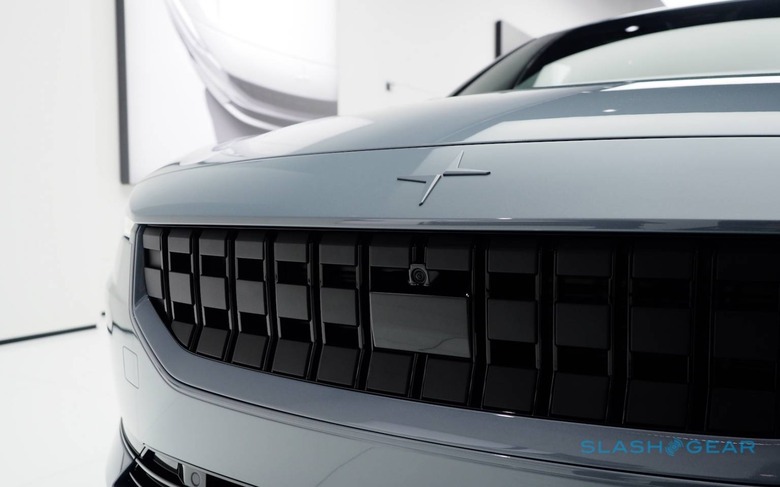 Electric vehicle startup Polestar is teasing the next iteration of its Android-powered dashboard, complete with deep personalization to each driver and attention-based instruments. The new concepts look beyond the Android Automotive-based Polestar 2, which is expected to be the first to use Google's dashboard-specific version of the OS.
Backed by Volvo and its own parent company, Chinese-automaker Geely, Polestar is focusing on electric performance vehicles, much in the same segment that Tesla has been operating. While its first car, the Polestar 1, is a hybrid luxury sports coupe and will only be offered in small numbers, the Polestar 2 that will follow is an all-electric fastback that will directly challenge the Tesla Model 3.
One of its distinguishing features is its Android Automotive dashboard. While skinned according to Polestar's own design, the underlying architecture is Android, complete with Google Maps, the Google Assistant for natural-language voice control, and the Google Play store for third-party apps. Now, Polestar is pulling back the curtain slightly on what might come beyond that.
A more personalized Android dashboard
"Polestar will continue to use Android as a platform to build a truly personalized and contextualized experience," the automaker said today. "This integration will open up new possibilities in the car, beyond the already available adjustment of mirrors, seats, climate and entertainment settings to the driver's personal preferences."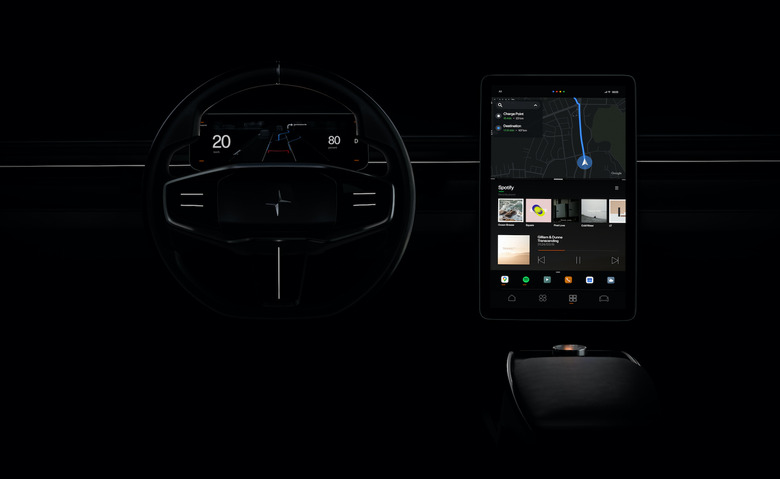 The new Polestar HMI will begin by recognizing the Polestar Digital Key, effectively a virtual key on the driver's smartphone. That could have various elements of the in-car experience pre-programmed and adjusted by the time they reach the steering wheel. As well as seat settings, that could include personalized destination planning based on common trips, their choice of media streaming, and more.
The Google Assistant is expected to gain more local accent and language support, as well as tap into greater personalization. It'll be a hands-free way to access more entertainment choices too, like video streaming – albeit only when the car is parked or charging, for safety.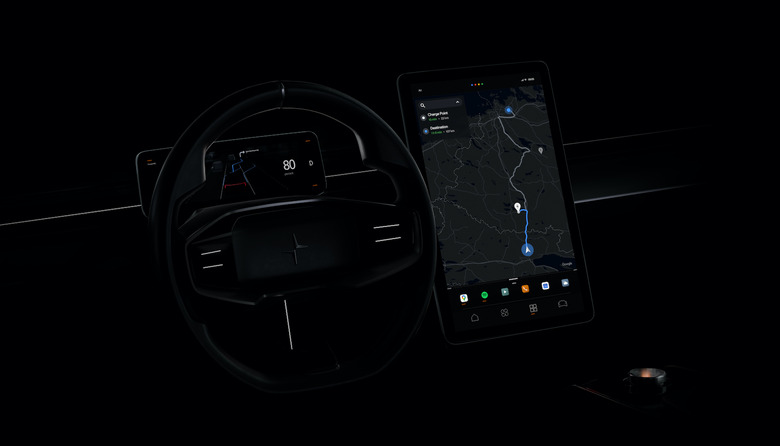 There'll also be deeper integration between Google Maps and Polestar's Advanced Driver Assistance Systems (ADAS), it's promised. For example, this Integrated ADAS could take into account the topography of the road to make safer maneuver suggestions.
Attention-based displays to cut driver overload
It's Polestar's vision of attention-based systems that is arguably most interesting, however. We've seen some use of attention systems like eye-tracking for driver safety tech in a limited number of cars, such as Super Cruise in recent Cadillac vehicles. However Polestar envisions using it for managing what the displays in the vehicle will show.
A combination of eye-tracking and proximity sensing will be used to adjust screen content and brightness. Look away from the driver's instrumentation, for instance, and it could dim so as to avoid glare at night. Look back at it, and metrics like speed and remaining range would come crisply into focus.
"Dimmed displays will increase intensity when users glance in their direction, and the approach of a user's hand will adapt the presented controls," Polestar suggest. "The system will also warn users if they are spending too much time looking at the screen rather than the road ahead."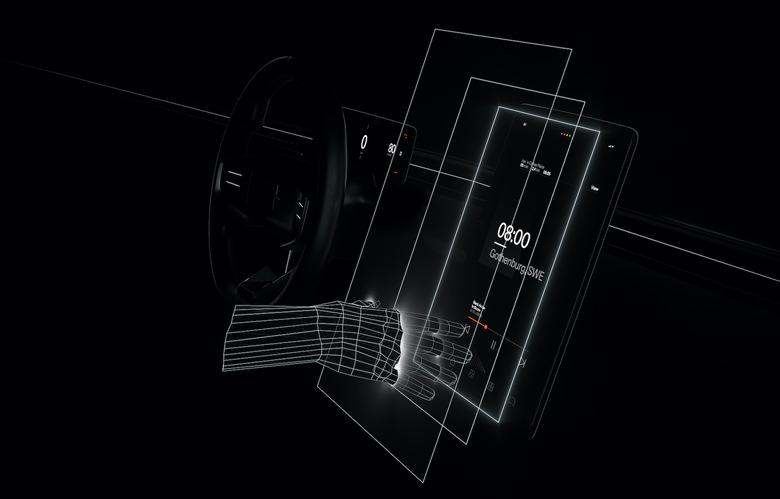 While some automakers have used proximity sensors to control what infotainment displays will show, based on whether they're idle or being actively used, this would be the first time that the driver's instrumentation might use the same sort of system. How well it will work, only time will tell. Polestar says we can expect its next-generation HMI design concept to debut on February 25.