The first Polestar 1 looks amazing going sideways in the snow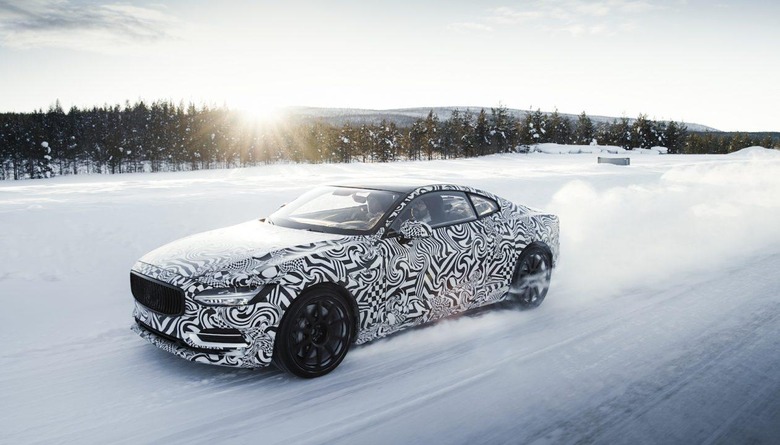 You might expect Polestar to be treating the very first running prototype of its Polestar 1 hybrid sports coupe with extreme care, but instead it took it to play in the snow. The first Polestar 1 was roped into some extreme weather shakedown action, Volvo's performance- and EV-focused sibling announced today, to see how it holds up in low temperatures.
That meant a trip to the north of the Arctic Circle, where temperatures can drop as low as -28 degrees Celsius, or -18 degrees Fahrenheit. The two week winter test drive gave engineers the chance to see how the Polestar 1 holds up on ice, particularly its torque vectoring system. That's one of the key parts of the coupe's interesting drivetrain.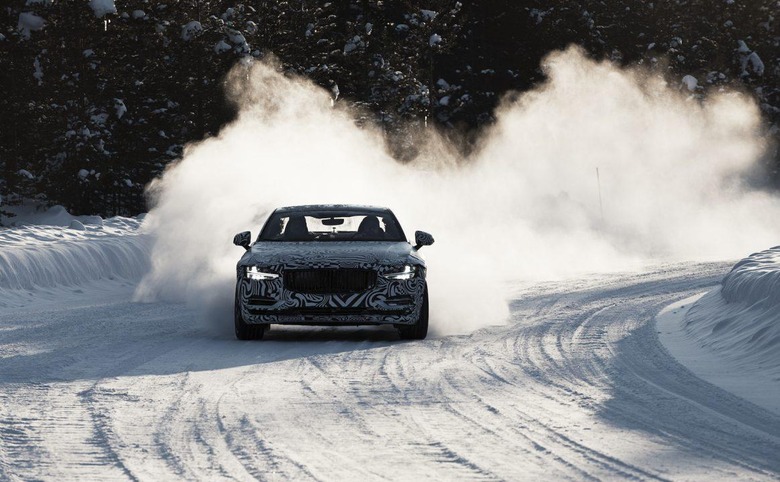 There are two electric motors at the rear, each with 109 horsepower. By using planetary gear sets, one for each motor, the Polestar 1 can push more power to whichever rear wheel has greater traction. Alternatively, it can over-spin the outer wheel in a turn and under-spin the inner wheel, tightening up cornering and reducing understeer.
Of course, the Polestar 1 also has a gas engine too. That's an in-line four-cylinder, both supercharged and turbocharged, giving the car a total of 600 horsepower when the Integrated Starter Generator – the third electric motor, if you're keeping count – is added.
Although all new cars go through cold weather testing, to make sure they're up to the rigors of countries and states where snow and ice are commonplace, the stakes are even higher for electric cars like the Polestar 1. Cold temperatures are not the friend of batteries, with EV range potentially impacted significantly. However car companies have come up with clever workarounds for some of the biggest power-hogs in unwelcoming climates, including pre-conditioning the cabin's HVAC while the EV is still plugged into the charger, making it more comfortable when you actually do need to drive.
It's even more of a risk when you're aiming for performance from an EV, mind. Suspension, chassis balance, and driving dynamics were also put through their paces, Polestar says, and though the automaker is clearly biased, it says testers were "enthusiastic" about the handling.
"Besides being very happy with the balance of the chassis, they are particularly excited about the torque vectoring," Thomas Ingenlath, Chief Executive Officer at Polestar, said of the cold weather trials. "We are now very confident about how this enhances the Polestar 1's cornering responsiveness and accuracy. This is a driver's car."
It'll need to be. Polestar is making a play for a small but increasingly competitive segment: people who want maximum performance from a car that's still somewhat green. Tesla has, of course, dominated that space with its all-electric cars, though it won't have its new Roadster ready for a few years yet.
As for the Polestar 1, pre-orders for the first production batch opened earlier this year. The automaker hasn't said exactly how many it hopes to sell, but is thinking conservatively at this point. The real push for sales will come with the Polestar 2 and 3, which will be all-electric rather than hybrids.