Polestar 2 towing capacity bests Model 3 as fastback EV shows accessories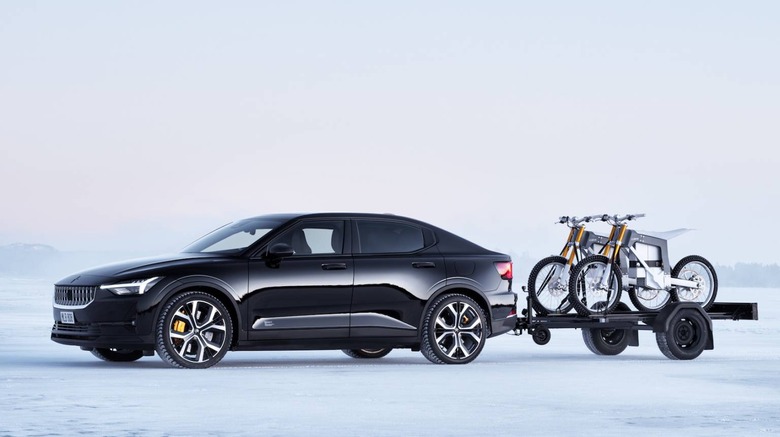 Polestar 2, the all-electric fastback set to go on sale next year, will boast the highest towing capacity in its segment, the Swedish automaker has announced. While production of the car won't begin until 2020, reservations are already open, and Polestar is talking about some of the accessories that would-be drivers might want to consider.
While you might not think about towing as a traditional activity in an electric vehicle, there are actually some good reasons why they make for decent haulers. Not least is the ample torque which is available pretty much instantaneously, and which should make dealing with a trailer more straightforward.
In the case of the Polestar 2, the company says that it will have a 1,500 kg (3,300 pound) braked towing capacity rating. The Tesla Model 3 has just 910 kg (2,000 pounds) of towing capacity. It's worth noting that these are all the European numbers; the Model 3 still has no official towing capacity in the US, and Polestar is yet to announce any US-specific figures.
However, the automaker has confirmed that it will be offering a tow bar as an option in North America, which implies an official tow rating will be confirmed too. More details will be announced later, Polestar says.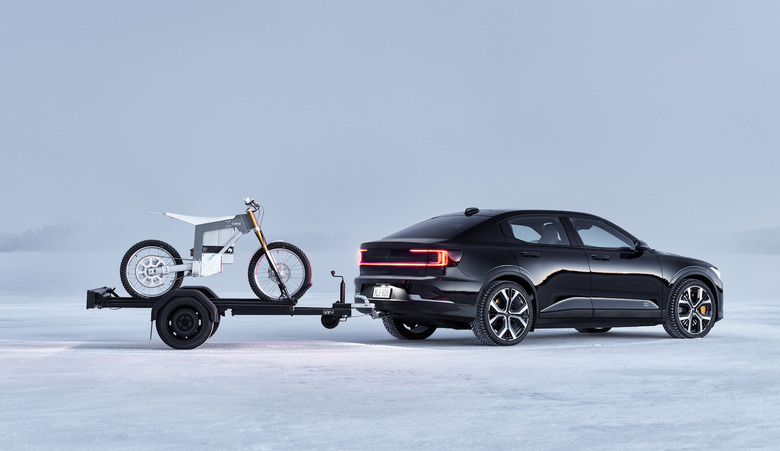 That's promising, as the Polestar 2 is shaping up to be unexpectedly capable. As well as the braked towing capacity there'll be an optional electric folding tow bar for the EV. That will be priced at 1,100 euro, or £1,000, or around the equivalent of $1,200.
The car's own storage includes a 405 liter rear luggage area behind the fastback tail, and a 35 liter front storage compartment, or "frunk" under the hood. Polestar has also confirmed an accessory roof rack will be available. That will support up to 75 kg, or around 165 pounds.
"Polestar 2 is an electric performance fastback that supports an active lifestyle. It adapts to your needs; it is truly flexible," Thomas Ingenlath, Chief Executive Offer of Polestar, said of the rating and accessories. "We know our customers value this flexibility and something especially relevant to tomorrow's EV buyers – a distinct lack of compromise."
As for orders and deliveries, Polestar says that anybody who reserves the car before the end of 2019 will be "prioritized" for making their final order early in 2020. They'll also get prioritized delivery. Deliveries are expected to begin midway through the year, not long after deliveries of the Polestar 1 – the company's luxury hybrid coupe – begin.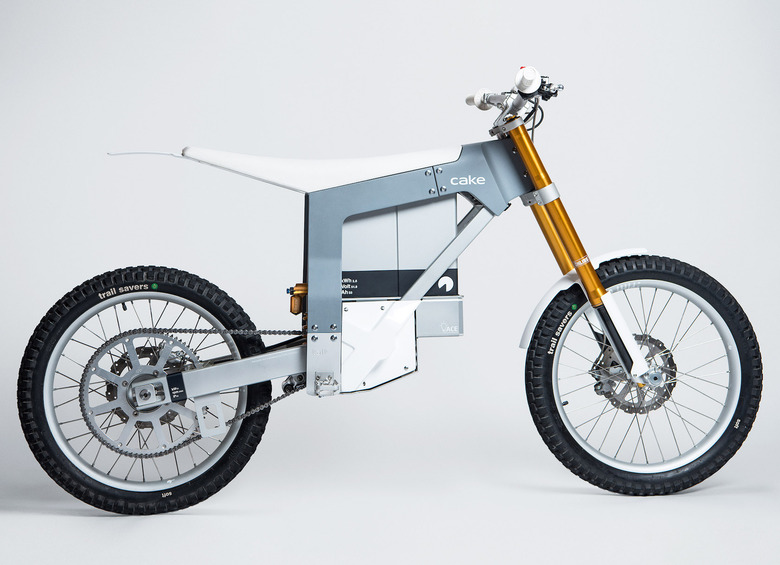 The electric bikes shown being towed by the Polestar 2, incidentally, are the handiwork of fellow Swedish transportation firm CAKE. Its Kalk OR model, shown here, is designed as an electric trial bike, priced at $13,000, with a 2.6 kWh battery rated for up to three hours of trail riding. Like the Polestar 2, it features suspension from another Swedish firm, Öhlins, finished in the company's distinctive gold.
Sadly, unlike Tesla's upcoming ATV quad bike and the Tesla Cybertruck, there doesn't seem to be a way to recharge the CAKE e-bike – or any other electric accessory – from the Polestar 2.