Polaroid Cube+ revealed, designed by Ammunition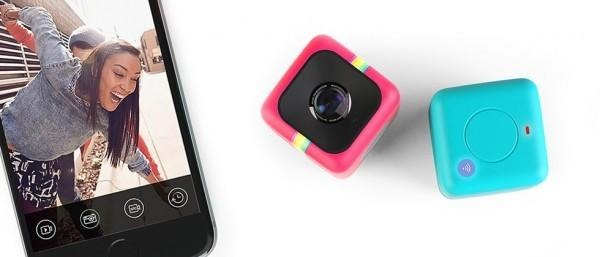 The second generation super-miniature Polaroid Cube+ has been revealed, designed once again by the folks that made Beats By Dre so iconic. The first Polaroid Cube was the first Ammunition team-up with Polaroid. That design was so successful, they decided to come around again for a second edition. Ammunition Group is headed by designer Robert Brunner. Brunner was Apple's Director of Industrial Design back in 1989, succeeded only in 1997 by the man he hired to work on the same design team – Jonathan Ive. Now it's time for another camera.
The new model Polaroid Cube+ works with Wi-fi, a new feature for the 35mm-squared machine. This device works with iOS and Android devices with a new Polaroid Cube+ app, allowing users to sync and capture, transfer, and share photos from their smartphone or tablet.
The new app also allows users to edit, save, print, and share both videos and photos.
The design is VERY similar to the original, once again including a high-powered magnet to allow it to attach to all manner of metal bases. Attach to your bicycle, helmet, or car.
NOTE: The above video was captured with the first-generation Cube, not the Cube+. We expect the second generation to look even better.
Have a peek at our video captured with the first Polaroid Cube here, and see our full original Polaroid Cube review as well.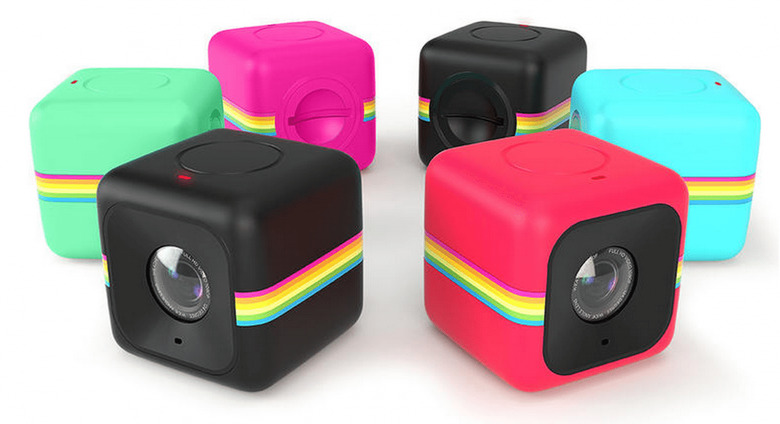 The original Polaroid Cube will also be available in the near future in a selection of new colors.
While before it was available in blue, black, and red, it'll now be available in hot pink and glow-in-the-dark green.