Pokemon UltraSun and UltraMoon trailer easter egg has fans excited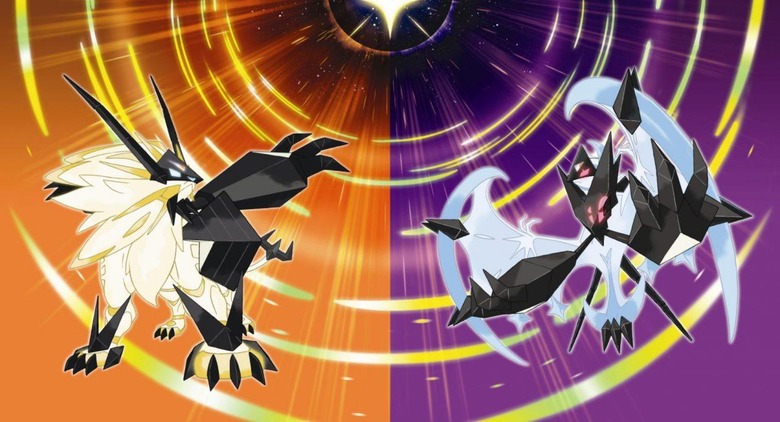 Pokemon UltraSun and UltraMoon received a new trailer today, and it has some Pokemon fans excited. At first glance, it seems to be just another Pokemon trailer similar to the ones Nintendo rolled out for the original Sun and Moon. Upon closer inspection, though, it seems to suggest one new location that will definitely be familiar to fans of the original games.
Let's start with the overt things in the trailer. As we'd expect from an UltraSun and UltraMoon trailer, we're offered a few glimpses at a somewhat changed Alola region. We also get to see some of the new outfits that player characters will be able to wear, along with what seems to be the ability to make Pokemon follow you. That could be a nod to Pokemon HeartGold and SoulSilver, which allowed you to have one of your Pokemon follow you around the in-game world.
The trailer also gives us a proper introduction to a new Rockruff evolution: Lycanroc Dusk Form. Lycanroc Dusk Form is a Rock-type Pokemon that knows the ability Tough Claws and can use moves like Accelerock and Counter. Nintendo says in the trailer that details on how to evolve Rockruff into Lycanroc Dusk Form will be made available at a later date.
Now for the part of the trailer that has some fans excited. During one scene in the trailer, we watch as the player character meets a character named Ryuki in a seemingly new location. With trashcans on the floor and a Black Belt NPC standing in the background, some are saying that this could be Lt. Surge's gym.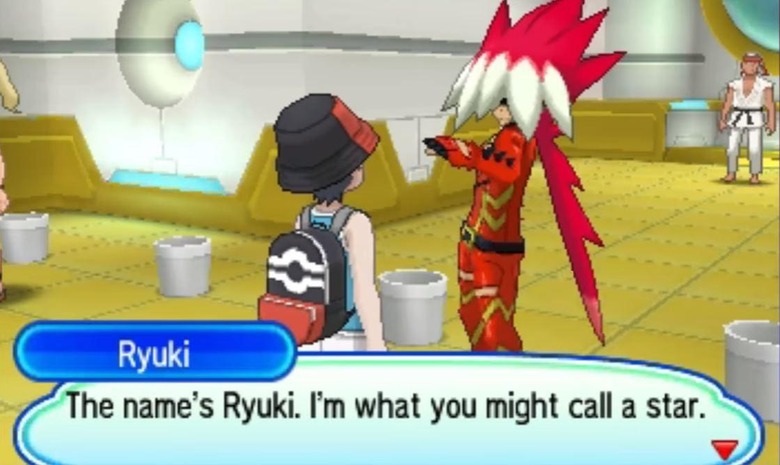 Lt. Surge, as many Pokemon fans old and new will know, was a gym leader in Pokemon Red, Blue, and Yellow. There certainly are some similarities between the two locations. Have a look at the screenshot below to see how Lt. Surge's gym appeared in the first generation of Pokemon games.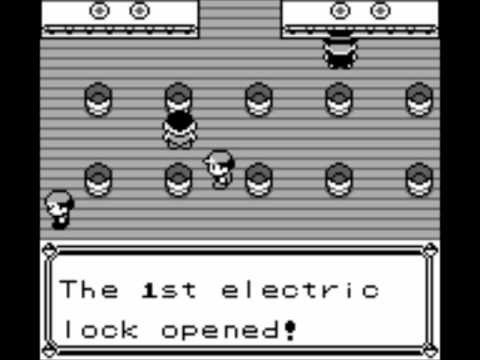 Does this mean that Pokemon UltraSun and UltraMoon will send us back to the Kanto region? It wouldn't be the first time it's happened, as Pokemon Gold and Silver did exactly that after players completed the main campaign in the Johto region. Game Freak hasn't given us a multi-region game since then, so it might not be the best idea to get your hopes up for a return to the most famous Pokemon region.
Instead, it's entirely possible that Game Freak has implemented some new challenge where players compete in gyms from previous entries in the series. Anything is really possible, and we may not find out what that location actually is until Pokemon UltraSun and UltraMoon are on store shelves. We'll know for sure sooner or later, but here's hoping that Game Freak has some big things planned for Pokemon UltraSun and UltraMoon.