Pokemon Ultra Sun and Ultra Moon make me excited for what's next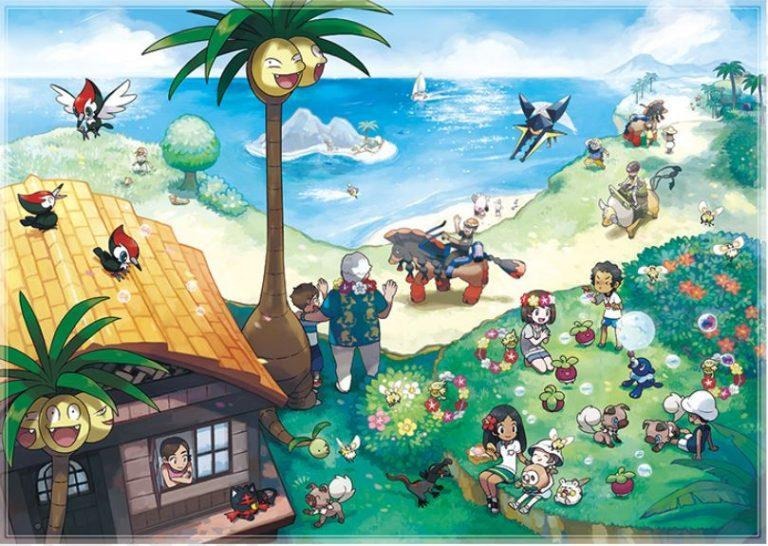 Pokemon Ultra Sun and Ultra Moon have been here for almost a week now, and while they're mostly what we expected, the represent big things for the Pokemon franchise. Not long before both games launched, Game Freak revealed that Ultra Sun and Ultra Moon will most likely be the final Pokemon games made for Nintendo's 3DS line of handhelds. Presumably, that means the next mainline Pokemon game will be made for the Switch.
This is a big move for the Pokemon franchise. Ever since Pokemon Red and Green launched on the original Game Boy way back in 1996 in Japan, Pokemon has been a purely handheld affair. Though we've received a few spin-off games on consoles, Game Freak and Nintendo have kept the mainline series on handheld systems for more than 20 years.
This has worked out astoundingly well for Nintendo. Pokemon, perhaps as much as Mario and certainly more than The Legend of Zelda, is a system seller. Nintendo almost always sees handheld sales spike when a new Pokemon game is released, and I have no doubt that we'll see the same thing with the Switch whenever this promised Pokemon game launches for it – even after the ridiculously successful year the Switch is now closing out.
So, with such a huge change in store for the Pokemon series, how do Ultra Sun and Ultra Moon wrap up 20+ years of handheld games? Though I haven't finished my time with Ultra Moon just yet, I have to say that so far, it does a pretty good job of capping off this long string of releases.
READ MORE: Pokemon Sun and Moon ReviewOf course, Ultra Sun and Ultra Moon were never meant to be game changers. Much like Pokemon Yellow, Crystal, Emerald, and Platinum, these are merely enhanced versions of existing games. Because of that, most of what they offer will be familiar to those who played Sun and Moon. That isn't necessarily a bad thing, but no one should go into these games expecting a fresh, all-new experience.
Still, what's new does add enough to make Ultra Sun and Ultra Moon exciting to play, at least in my opinion. The number of Pokemon you can find in the wild seems to be drastically increased, and their locations have been changed around as well. If you remember your experience in Sun and Moon vividly – as in, if you remember finding a particular group of Pokemon on a particular route or island – Ultra Sun and Ultra Moon shake that up, making each new area fun to explore all over again.
The real changes come in the end game, though. Game Freak has packed Ultra Sun and Ultra Moon with every legendary Pokemon dating back to Red and Blue. We don't get access to mythical Pokemon like Mew or Jirachi, but historically, those have been limited to events, so that's nothing out of the ordinary. Add to that appearances from all of the series' major villains as part of Team Rainbow Rocket, and Pokemon Ultra Sun and Ultra Moon really feel like a love letter to fans who have stuck with the series for the past 20 years.
In that sense, these games are the perfect end to Pokemon's long and stories handheld era. It really feels like Game Freak has done everything it can do with the limited power of the 3DS line, and with Ultra Sun and Ultra Moon now out there, it's time to move onto bigger and better things.
I'll have a more thorough review of Pokemon Ultra Sun and Ultra Moon coming up soon, but for now, not only am I enjoying my second visit to the Alola region, but I'm also getting very excited for the future. Game Freak has crafted some excellent games for Nintendo's handhelds over the years, and I'll be waiting with anticipation to see what it can do with the Switch.
How are you liking Pokemon Ultra Sun and Ultra Moon so far? Head down to the comments section and share your opinion!