Over the weekend, The Pokemon Company hosted a rather strange 24-hour livestream. This stream gave us a live feed of a clearing in Glimwood Tangle, a forest in Pokemon Sword and Shield's Galar region. Every so often, wild Pokemon would appear, with the biggest reveal of the stream being that of Galarian Ponyta.
Yes, it would appear that Ponyta is joining the likes of Weezing and getting a Galarian form that gives it a new look and new capabilities. Today, The Pokemon Company revealed new details about Galarian Ponyta by way of a new trailer, confirming that the new monster will be exclusive to Pokemon Shield.
At first glance, Galarian Ponyta might look like a fairy type Pokemon, but in reality, it's a psychic type. According to the new information shared by The Pokemon Company today, Galarian Ponyta will have an ability known as Pastel Veil, which is appearing for the first time in Pokemon Sword and Shield. Pastel Veil not only prevents Ponyta and its allies from becoming poisoned, but it also allows Ponyta to cleanse poison from its allies when it enters the battlefield.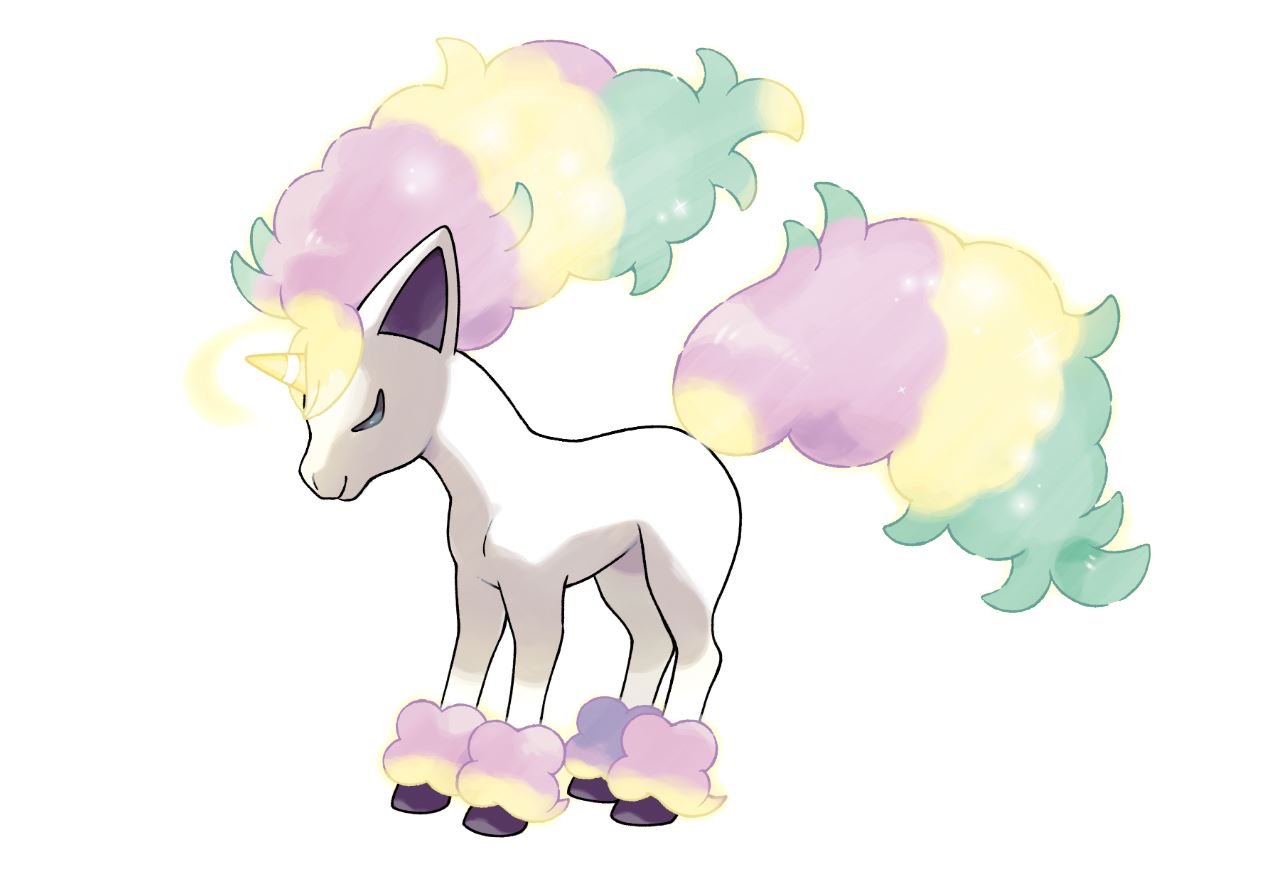 Unfortunately, those of you who were hoping for a glimpse at Galarian Rapidash are going be disappointed, because today's info drop only concerns Ponyta. In fact, at this point we're not even sure if Galarian Rapidash is a Pokemon that exists, but hopefully it does and we'll see an appearance by it soon.
It wasn't too long that The Pokemon Company revealed Sirfetch'd, the long-awaited evolution of Farfetch'd. In contrast to Galarian Ponyta, Sirfetch'd will be exclusive to Pokemon Sword, so fans of the original 151 Pokemon are going to have a tough decision to make once these games launch. Of course, if you need your Galarian Ponyta fix, you may eventually be able to find one in Pokemon GO. Pokemon Sword and Shield are out Nintendo Switch on November 15th.
UPDATE: We've got some answers to a couple of questions from The Pokemon Company International on this particular Pokemon!
On the exclusivity to Pokemon Shield extending via trading: "Galarian Ponyta will appear exclusively in Pokémon Shield," said a representative of The Pokemon Company International. "This Pokémon can also be tradable with Pokémon Sword."
We also asked: Does the exclusive part include only Nintendo Switch games, or is there a possibility this Pokemon could appear on different games on other platforms? The Pokemon Company International responded: "We have nothing further to share at this time."