Pokemon Sun and Moon may move to Nintendo Switch with enhanced edition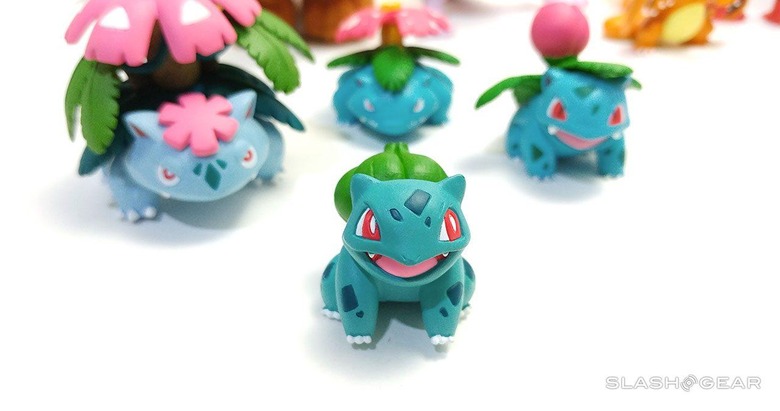 Back when Nintendo Switch was first revealed, one of the major questions I had was about the fate of Pokemon. Would it make the jump to the Switch or would it stay on the 3DS? When Nintendo revealed that it will keep producing the 3DS even after the Switch launches, I thought maybe the question had been answered, but now new reports are suggesting that Pokemon will be on the Switch after all.
According to anonymous sources speaking to Eurogamer, Game Freak is currently working on an enhanced edition of Pokemon Sun and Moon for the Switch. Enhanced editions will be nothing new to longtime fans of the Pokemon series. Usually around a year after releasing a new pair of Pokemon titles, Nintendo would release a third, enhanced title to complement the other two.
Pokemon Yellow, Crystal, Emerald, and Platinum are all examples of this release structure, but Nintendo halted this "tradition" with the release of Pokemon Black and White. Since then, we haven't seen a third-entry Pokemon game, but if these reports are true, then that's going to change with Pokemon Sun and Moon. Codenamed Pokemon Star, Game Freak has been working on this title alongside Sun and Moon, pausing for the last few months to prepare the 3DS games for launch.
What can we expect in Pokemon Star? Details are thin at this early stage, but Eurogamer's sources say that the same world and story that are present in Sun and Moon will feature, only with higher-resolution graphics and models. Some – not all – of Eurogamer's sources also say that there will be more monsters to catch in Pokemon Star, and that the game will be compatible with Pokemon Bank.
Perhaps most importantly, Pokemon Star would be the first-ever mainline Pokemon game on a Nintendo home console. Fans have been waiting for such a game since the release of Pokemon Red and Blue, and with the Switch, those hopes may finally become a reality.
While Nintendo will likely be hesitant to move away from the installed base of the 3DS, these rumors do at least seem plausible. With the Switch looking to meld the worlds of console and handheld gaming, Pokemon seems like a no-brainer. Assuming it is true, don't expect to hear anything about Pokemon Star for quite some time – these anonymous sources suggest it won't be out until the later half of 2017.
SOURCE: Eurogamer