Pokemon live-action flick in the works featuring Detective Pikachu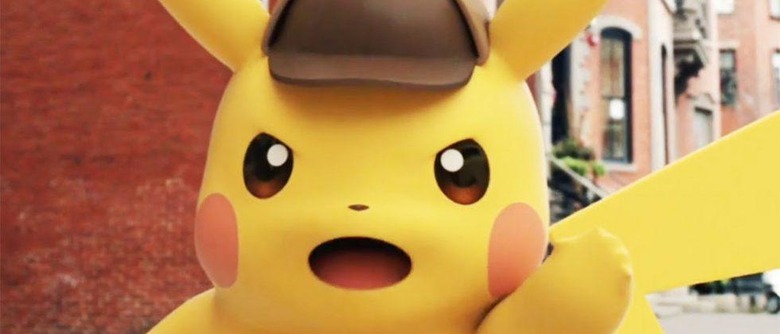 With the massive popularity of Pokemon Go, the movie industry is looking to capitalize on the craze with a live action movie set in the Pokemon universe. Legendary Entertainment has landed the rights to make a Pokemon movie and this will be the first live action film in the franchise. Legendary is said to be basing the movie on the Detective Pikachu character introduced in a video game in Japan.
The details of the film project are secret at this point, but we do know that the movie has been fast-tracked and production will start next year. The live action movie comes right after Pokemon Go has been such a smash hit that it has doubled the market capitalization of Nintendo to $42.5 billion in the short weeks since the game debuted. Such massive success guarantees ties in with restaurants, clone games, and clearly movies.
With the history of movies based on video games being so terrible, we are all hoping Legendary is able to pull this movie off with success. Outside of Japan, Universal Pictures will distribute the movie. Inside Japan Toho will distribute the film, just as it has done for animated films in the Pokemon universe for years. Pokemon Go continues to gain popularity as people of all ages enjoy the game.
The popularity has also led to the US Congress asking Niantic about the data usage of the game. A tie up for the game and McDonalds has also been confirmed, which likely means restaurants will become places where Pokemon hunters gather for cheap and questionably tasty eats. Razer also recently launched its own chat app specifically for Pokemon Go to allow players to keep in contact with friends and team members. The first rumblings of a Pokemon movie in the works surfaced earlier this month.
SOURCE: Variety