Pokemon Gold and Silver now available on Nintendo 3DS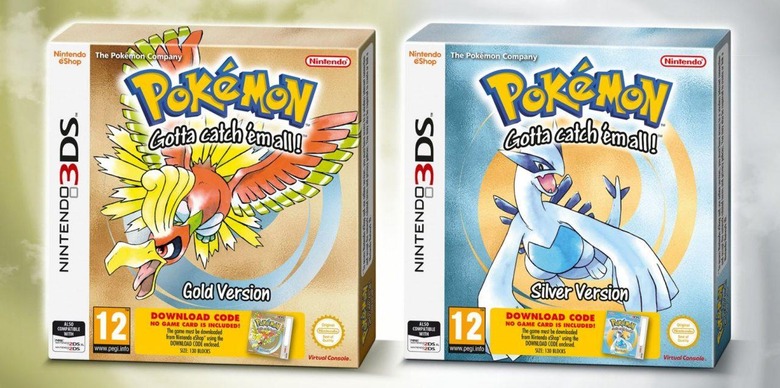 It's a big day for Pokemon fans. Not only is Pokken Tournament DX launching on Nintendo Switch (read our review here), but Nintendo is also bringing Pokemon Gold and Silver to the Nintendo 3DS eShop. These re-releases follow the eShop launch of Pokemon Blue, Red, and Yellow, which were all released to celebrate Pokemon's 20th anniversary.
There doesn't seem to be any special occasion tied to the release of Gold and Silver, but then again, we doubt that many people will need a reason to take this particular trip down memory lane. When they were released all the way back in the year 2000, Pokemon Gold and Silver were lauded as follow-ups that were superior in many ways to Pokemon Red and Blue.
Gold and Silver received that praise for a number of reasons. Not only did Game Freak improve the sprite work in Gold and Silver (bringing them more in line with official artwork done by Ken Sugimori), but the games were also substantially larger than Red and Blue. Many players were surprised to find that the game didn't end after the showdown with the Elite Four, instead sending them back to the Kanto region from Red and Blue to continue their adventure.
In short, Gold and Silver are still two of the best Pokemon games ever made, so expect these eShop releases to be a big success for Nintendo and Game Freak. Though players have been able to pre-load these titles for a few days now, they haven't unlocked until just now in the United States. I've checked my own eShop copy of Pokemon Silver and I can confirm that the games have indeed unlocked.
Keep in mind that if you purchase one of these before September 21, 2018, you'll be granted a code to obtain the mythical Pokemon Celebi in Pokemon Sun, Moon, UltraSun, or UltraMoon. Nintendo is also giving these games something of a physical release for those who want to some boxes to put on their shelves, so keep an eye out for those. Like Red, Blue, and Yellow before them, Pokemon Gold and Silver cost $9.99 each.