Pokemon-themed 2DS XL launching in time for UltraSun and UltraMoon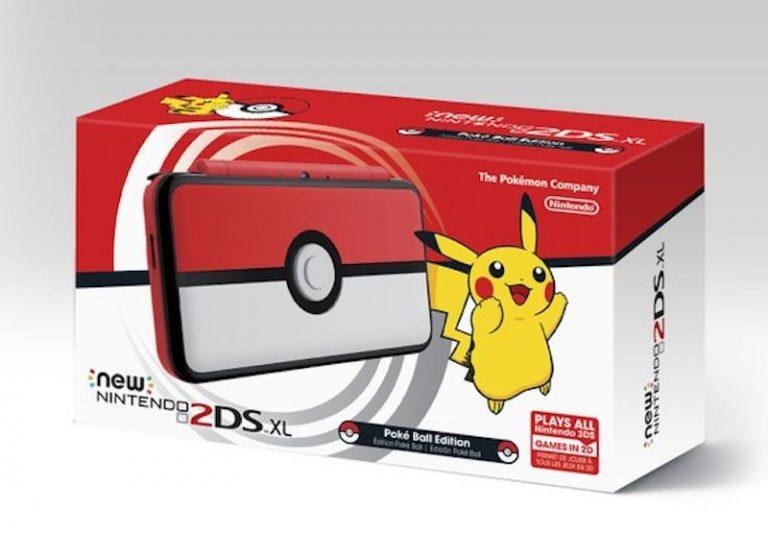 Between the upcoming releases of Pokken Tournament DX on the Switch, Pokemon Gold and Silver on the 3DS Virtual Console, and Pokemon UltraSun and UltraMoon on 3DS proper, we have a lot of Pokemon on the way. What better time, then, to introduce a new Pokemon-themed 2DS XL? Nintendo has done just that, and it has revealed that this special edition console will be here in time for the launch of Pokemon UltraSun and UltraMoon.
The 2DS XL, which is fashioned in the style of Pokeball, launches on November 3, just a few weeks before Pokemon UltraSun and UltraMoon hit the scene. Unlike many of the limited edition 2DS and 3DS handhelds we've seen throughout the years, this Pokemon 2DS doesn't come with any pack-in games. Still, we imagine the fact that it looks like a Pokeball will be enough for many Pokemon fanatics.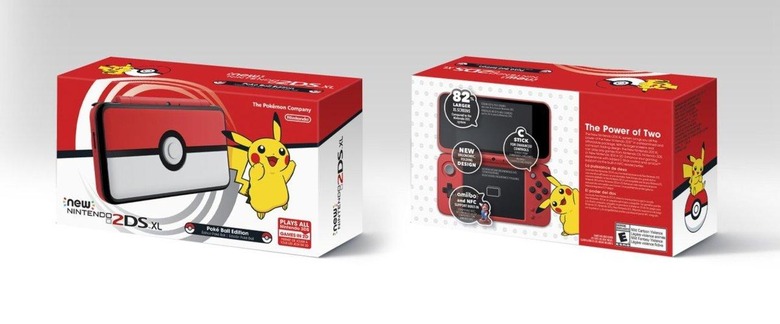 Speaking of Pokemon, Nintendo also had some new details to share about Pokemon USUM and Pokemon Gold and Silver. You can pre-order the Virtual Console versions of Pokemon Gold and Silver beginning today, and if you do, you get something pretty special: the mythical Pokemon Celebi. Celebi, as many of you will remember, was only the second mythical Pokemon after Mew to be introduced, and purchasing either Gold or Silver before September 21, 2018 – almost one year after release – will unlock it in Pokemon Sun, Moon, UltraSun, or UltraMoon.
We also received some new UltraMoon and UltraMoon details through the trailer you see above. For instance, we now know that the story will revolve around the Ultra Beast Necrozma taking control of the legendary Pokemon Solgaleo and Lunala. We also learned that UltraSun and UltraMoon will offer new areas in the Alola region to explore, along with a pair of new Ultra Beasts: UB Burst and UB Assembly.
Finally, if you're an UltraSun or UltraMoon early adopter who purchases one of the pair before January 10, you'll get a special Rockruff that can evolve into Dusk Form Lycanroc, while purchasing a digital copy of either game during the same period will also get you 12 Quick balls. So there you have it: enough new Pokemon details to satiate even the most die-hard fan. Are you going to pick up this new Pokeball-themed 2DS? Head down to the comments section and let us know!