Pokemon GO still pulls in $2 million in gross revenue per day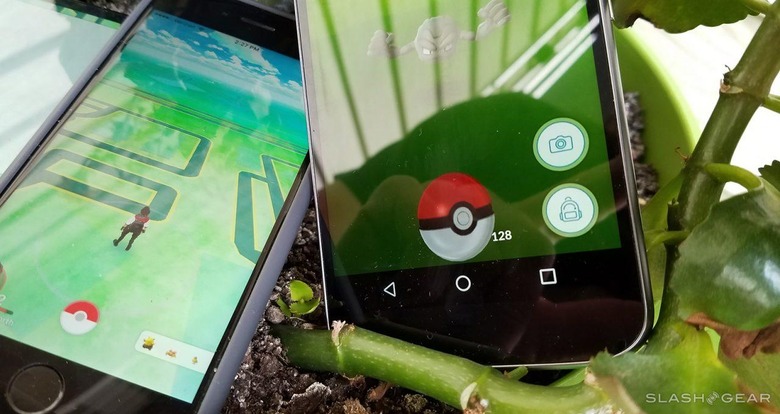 It isn't uncommon to see some folks on the internet claiming that Pokemon GO is dead. While it's true that you're not likely to see as many people playing as you did when Pokemon GO fever was at its peak, a recent report from Newzoo shows that the game is far from dead, still managing to pull in $2 million per day without counting the cut Apple and Google take. That certainly isn't chump change, and it shows that a significant number of people are still playing and downloading the game.
In fact, Newzoo's metrics estimate that Pokemon GO is still downloaded 700,000 times per day. That's a far cry from its estimated peak of 16 million per day, but if your app can attract 700,000 new downloads each day, things are still going pretty well for you.
In all, Newzoo puts Pokemon GO's total downloads around 550 million, which has translated to revenue of around $470 million. Those statistics are pretty insane when you consider that the game has only been available since July. Just as well, Pokemon GO has yet to launch in China and South Korea, regions that should have a large effect on total downloads and revenue.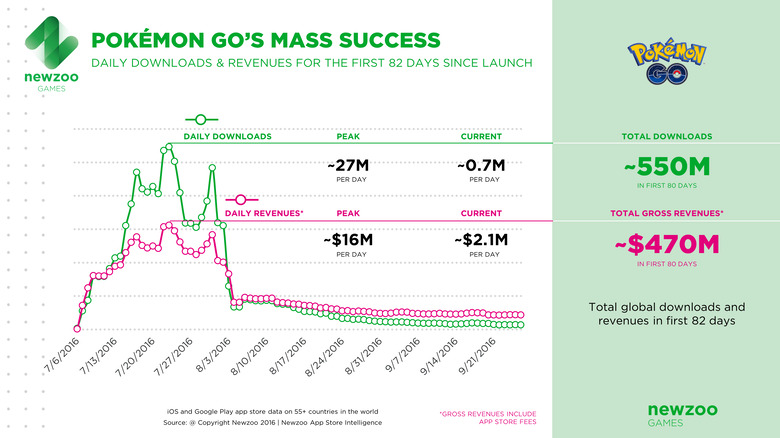 Perhaps the most impressive statistic Newzoo shares is its estimate that Pokemon GO managed to attract 20 million new mobile gamers across the US, UK, Germany, and France. A player qualifies as a new mobile gamer if they hadn't played any of the other top-ranking mobile games Newzoo had researched in the three months leading up to their installation of Pokemon GO.
If there was any remaining question about whether or not Pokemon GO was a phenomenon, this report should put it to rest. While it hasn't been able to maintain its immense popularity as we move from month to month, these new insights show that the game is still doing pretty well for itself. You never know – Niantic could release a new update that manages to pull a significant number of players back to the title.
What would it take to do that? We have some ideas. To read Newzoo's full report, check out the source link below.
SOURCE: Newzoo