Pokemon GO Safari Zone Update: events around the world!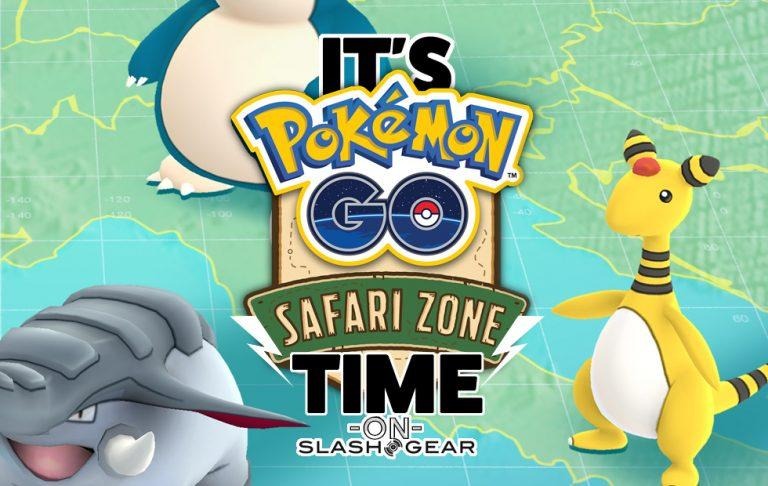 This morning Niantic revealed the Safari Zone global events that'll take place at the same time as Pokemon GO Fest on the 22nd. This is the 22nd of July, 2017 – at the same time as the 1-year anniversary of the game Pokemon GO's first full release. The game was originally released on the 5th of July, 2016, and events around the world – both in real life with real humans and without – will be taking place imminently.
Safari Zone / Go Fest USA
The original Safari Zone in the Pokemon game series was a place where all manner of different kinds of Pokemon could be caught. It offered the average local player a chance to attain some of the Pokemon that would otherwise require traveling around the world. The same concept resides inside this Safari Zone outbreak in Pokemon GO!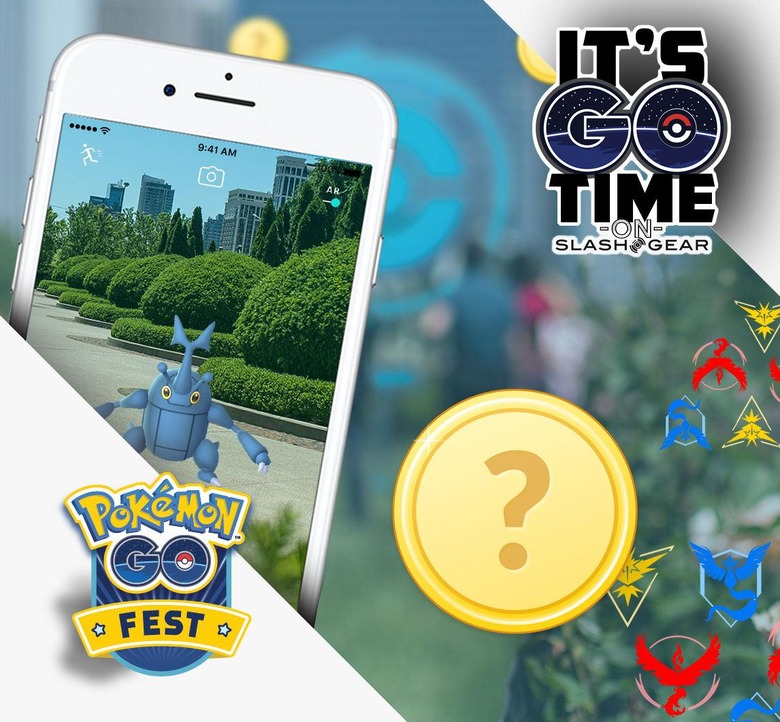 According to Niantic, over the next few months, there'll be "a number of events" taking place around the world "in celebration of Pokemon GO's one year anniversary. "No matter where you live, you're invited to join in the fun!" The first of these events – so to speak – is Pokémon GO Fest (Saturday, July 22 taking place in Grant Park, Chicago, IL).
Safari Zone Shopping Centers
Safari Zone Events will take place at a number of locations in Europe during August and September. These events will center around select Unibail-Rodamco shopping centers. These events will be a precursor for potential similar events around the world – cross your fingers for more of the midwest!
TOP 10: Pokemon GO's Best 10 Pokemon as of this weekAugust 5, 2017
• Fisketorvet—Copenhagen, Denmark
• Centrum Cerny Most—Prague, Czech Republic
 August 12, 2017
• Mall of Scandinavia—Stockholm, Sweden
• Stadshart Amstelveen—Amstelveen, The Netherlands
September 16, 2017
• CentrO—Oberhausen, Germany
• Les Quatre Temps—Paris, France
• La Maquinista—Barcelona, Spain
These events will "give Trainers the opportunity to catch a wide variety of Pokémon in special zones." This includes "Pokémon originally encountered in the Kanto and Johto regions, including some Pokémon never before encountered in Europe!"
Join Together for Challenges (WORLDWIDE)
The folks at Niantic have thrown together the following infographic explaining how things will go down during Pokemon GO Fest in Chicago and worldwide. This event takes place on the 22nd and starts at 10AM Central Time. Inside that timeframe there'll be three "Challenge Windows."
Challenge Windows on July 22nd, 2017
• WINDOW 1: 11AM – 11:30 AM Central Time• WINDOW 2: 12PM – 12:30 PM Central Time• WINDOW 3: 3PM – 3:30PM Central Time• MYSTERY CHALLENGE WINDOW: 6PM – 7PM Central Time
During these times, trainers inside Grant Park in Chicago will be catching Pokemon. If they catch enough of any one type of Pokemon, they'll unlock a bonus. Meanwhile in the rest of the world, trainers will be capturing all different kinds of Pokemon. If they catch enough Pokemon (any type, doesn't matter), they'll unlock a Bronze, Silver, or Gold bonus.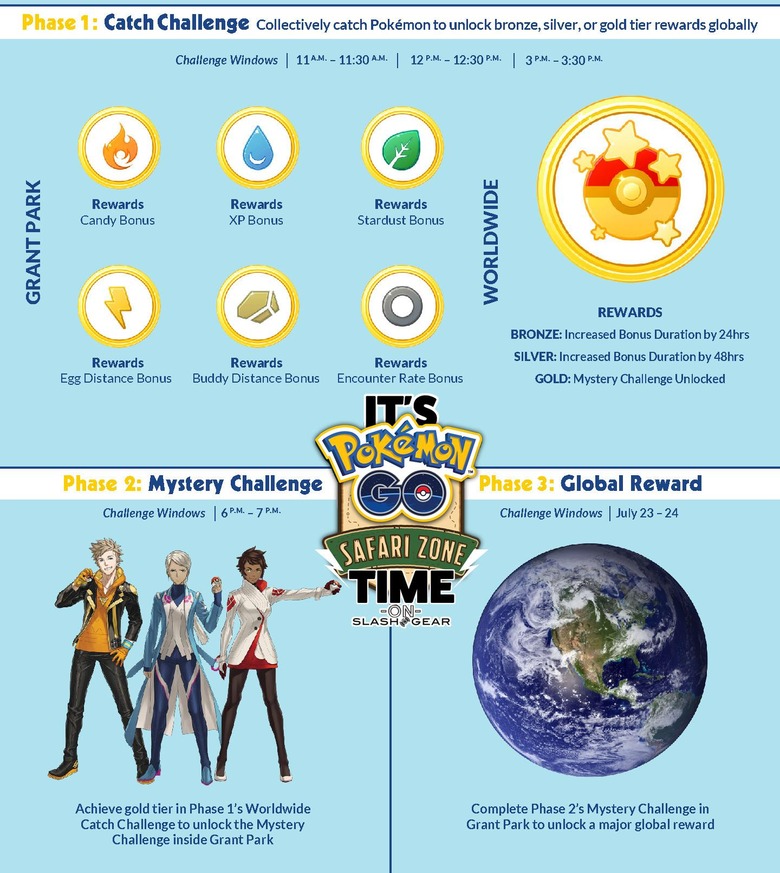 The bonus or bonuses unlocked in Grand Park will be extended beyond the July 23-24 (two day event) window where bonuses will be live. The max extension is 48 hours, which means this special bonus event could last July 23rd through the 26th, four days.
MYSTERY Challenge
If a "Gold" tier is achieved by catching enough Pokemon worldwide, a "Mystery Challenge" will take place from 6PM to 7PM Central Time in Grant Park. If this (yet to be revealed) challenge is completed in Grant Park, there'll be a "major global reward."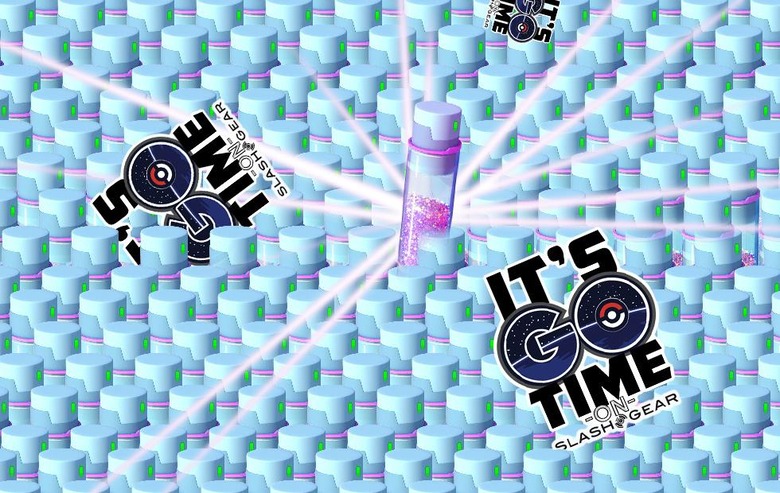 So start stacking up those Pokeballs, trainers, the whole world will need to be catching Pokemon the whole day to make this work out! Stick around our @TeamPokemonGO Twitter Portal for more information and memes – so many memes!