Pokemon Go release date breakdown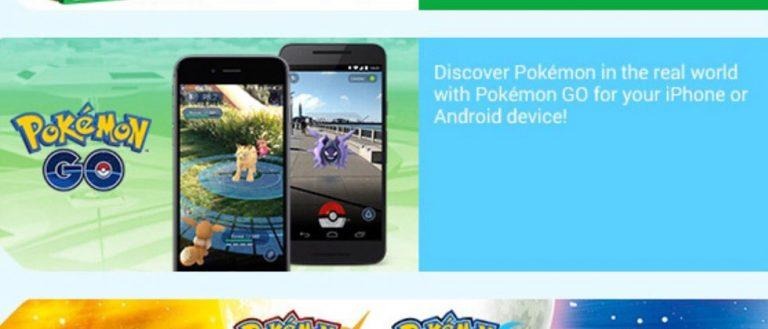 Today we're having a brief look at what's possible for Pokemon GO for Android and iOS, launching on a date set within the next month. Before we go too far, we'll do some myth busting: there's been an image floating around that suggests July 6th will be the date of launch, supposedly "leaked" by IGN. That's not accurate. The image shows a feature story which will appear on Snapchat – the game will not be launching tomorrow. Instead, we've got some clues that may lead to the final date.
A newsletter preview made by The Pokemon Company sent to all fans (like you and I) which suggested this weekend that in their release this week (the week of the 5th of July), they'll have more Pokemon GO info released to the public. In this preview of the newsletter, it's suggested that this will be an "upcoming mobile game" – with that info, we can cut down our dates significantly.
TAP IN: Pokemon GO is the best game EVER: here's why
Newsletter comes this week, so we can safely assume that the app wont launch the same day – and probably not within a few days of the newsletter either. The "upcoming" bit further suggests a launch date in the future, not at the time of the newsletter's release.
We have to keep assuming the game will be released by the end of the month, and generally a "coming next week" sort of announcement is made through a newsletter of this sort. That gives us the following:
Some time between the 13th and the 31st of July.
Nintendo will likely reveal their 1st quarter earnings on the 27th of July 2016 – they've announced that date, anyway. There's basically no way they'd use an earnings call to announce the launch of a game. It would be a great opportunity, on the other hand, to mention that the game they're associated with, Pokemon GO, had just launched the week before and had x-number of people download and sign in.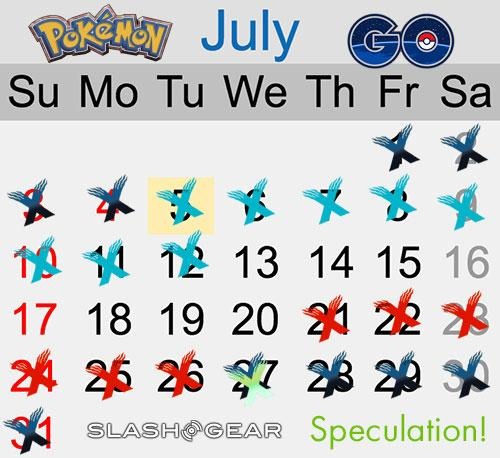 As such, I feel like we can safely edge the release window back to between the 13th and the 20th of July, 2016.
Remember that this is speculation, and we can't recommend that anyone head out and place any major bets on the subject.