Pokemon GO player uses drone to catch 'em all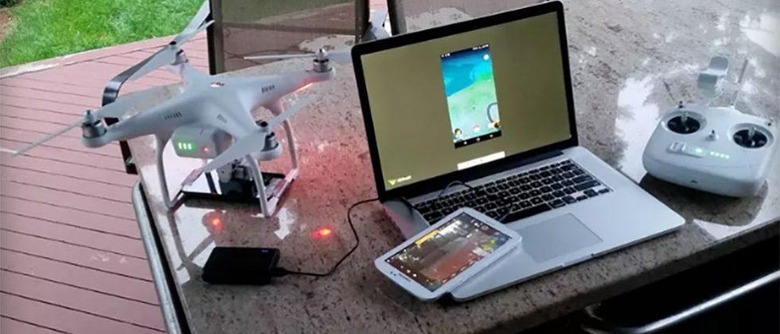 Gamers all around the world have been suckered into getting outside and (gasp) walking around in the sun thanks to Pokemon GO. The last time so many indoorsy types were lured into exercising this much was when the Nintendo Wii launched. It appears that one Pokemon GO player has evolved a bit and devised a new and innovative way to catch those Pokemon that allows him to not walk around with the unwashed masses. This guy catches the Pokemon using a drone.
The dude strapped his Android device to a DJI Phantom drone and mirrored the phone screen to his Laptop via AirDroid. It may be cheating in the purest since, but this guy is a genius. I fully expect sales of drones to increase soon. One of the things with Pokemon GO that helps to hatch your eggs is that walking around.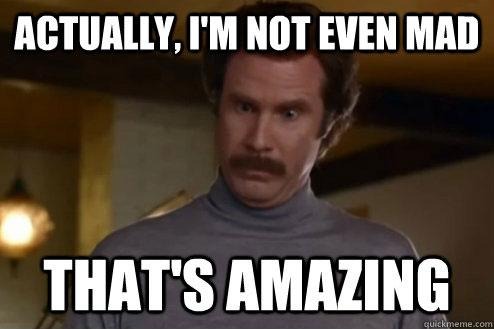 That hatching action doesn't happen when you are in a car or other mode of transport. This slick bastard may have found a way to get around that as well, a slow flying drone might just trick the game into thinking your are walking. Sure, this is cheating, but it has some upsides other than preventing sore legs. Armed robbers might steal your drone if you get low enough, but they won't rob you.
Pokemon GO has been huge for Nintendo pushing shares in the company up over 25% recently adding a whopping $7.5 billion to Nintendo's value in only two days of trading. Strapping your device to a drone and flying to catch them all also won't fix the privacy hole that gives the game full access to your Google account on iOS. The good news is that the privacy flaw with the game is being fixed.
SOURCE: Reddit