Pokemon Go's gaping privacy flaw is now being fixed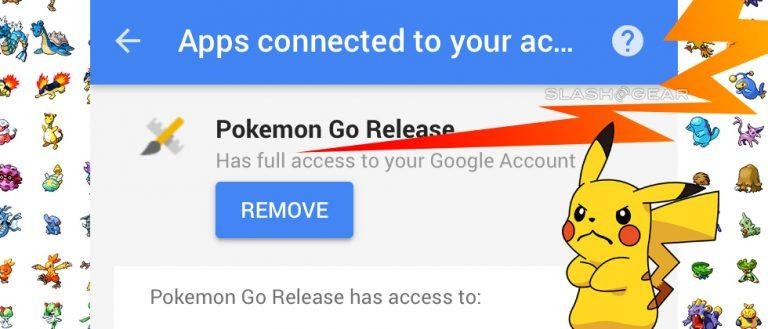 It might soon be safe to go out in the wild again and hunt for Pokemon. At least if Pokemon GO's recently revealed privacy problem was the reason you stopped playing, and not, you know, the dangers of getting mugged or coming across a non-Pokemon corpse. Following the clamor over the iOS version of the game gaining full access to a player's Google account, developer Niantic Labs has issued a statement reassuring players and privacy watchdogs that no unnecessary account information has been harvested and that both Niantic and Google are working on a fix.
The Internet and the world at large has barely recovered from the barrage of Pokemon GO news when another one hit the proverbial fan. Apparently on iOS, unknown to the user, the Pokemon GO app gains full, unrestricted access to the user's Google account and all the data stored there, from contacts to calendars to even documents. Normally, a game or app utilizes a Google account in order to skip a lengthy account creation and registration process. But having full access to a Google account goes over and beyond the call of duty.
Niantic says that it's a innocent technical error and no other Google account information has been collected. No Pokemon were harmed as well. Specifically, only the Google user ID and e=mail address, basically only the user's Google profile was accessed. Here's Niantic Labs' statement in full:
"We recently discovered that the Pokémon GO account creation process on iOS erroneously requests full access permission for the user's Google account. However, Pokémon Go only accesses basic Google profile information (specifically, your User ID and email address) and no other Google account information is or has been accessed or collected. Once we became aware of this error, we began working on a client-side fix to request permission for only basic Google profile information, in line with the data that we actually access. Google has verified that no other information has been received or accessed by Pokémon Go or Niantic. Google will soon reduce Pokémon Go's permission to only the basic profile data that Pokémon Go needs, and users do not need to take any actions themselves."
So there you have it. It will soon be OK to use Pokemon GO again, though Niantic doesn't exactly say when. Google will most likely silently flip the switch, so users won't really have a way of knowing. Hopefully Niantic pushes out an update to the app that would at least signify it's safe to go Pokecrazy again.