Pokemon GO Mewtwo Armored Release Date Tomorrow: Here's When And How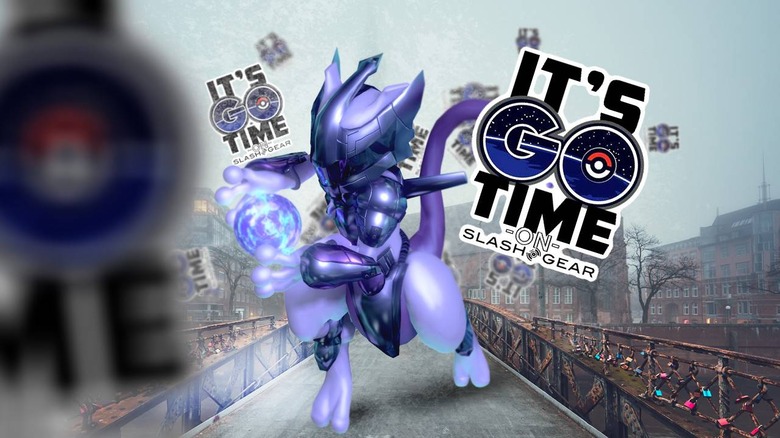 Today we're looking at the most powerful and probably BEST Pokemon in Pokemon GO in Armored Mewtwo, a Pokemon that's set to release this week. This Pokemon will not be available to the general public – not in the wild, anyway – but it WILL be available for capture. The difference between "in the wild" and "in a raid" are slight for some, and massive for others. You don't know true Pokemon Fan PAIN until you've played Pokemon GO in a town with no churches!
The church is traditionally the go-to location for Pokemon GO (and similar games that run on the same engine) to go to attain goods, battle, and in general have a super rewarding in-game experience. The church is a place in our human world that's highly visible, generally safe, and can almost always be accessed by basically anyone on the street. That makes them perfect targets for Niantic's map-based gaming engine – and it makes them perfect targets for Armored Mewtwo.
NOTE: The Armored Mewtwo you see embedded in the image above comes from Nanobuds! You can find more of Nanobuds' artwork over at DeviantArt right about now.
Armored Mewtwo will appear in Legendary Raid Battles, that is to say Five Star Raid Battles, at 1PM PT, 4PM ET, 9PM BST on release day. The Pokemon GO Armored Mewtwo release date is July 10, 2019, and it'll be available until July 31, 2019. That gives you just 21 days to hit up as many Armored Mewtwo raids as you can!
Also I recommend you hit up a site like YouTubeMultiplier and enter the following combination. Prodigy's song Breathe at 100% volume, Pokemon GO Armored Mewtwo Appears in Pokemon GO Raid Battles for a Limited Time video on 0% volume. And here... we... go!

Below you'll find a very, very simple helper guide (super simple, just about as simple as it gets), about Armored Mewtwo. These bits come from previous appearances of Armored Mewtwo, but are almost certainly the same (with the exception of the images) resistances and weaknesses. Get your Dark Ghost Bug Pokemon team prepared!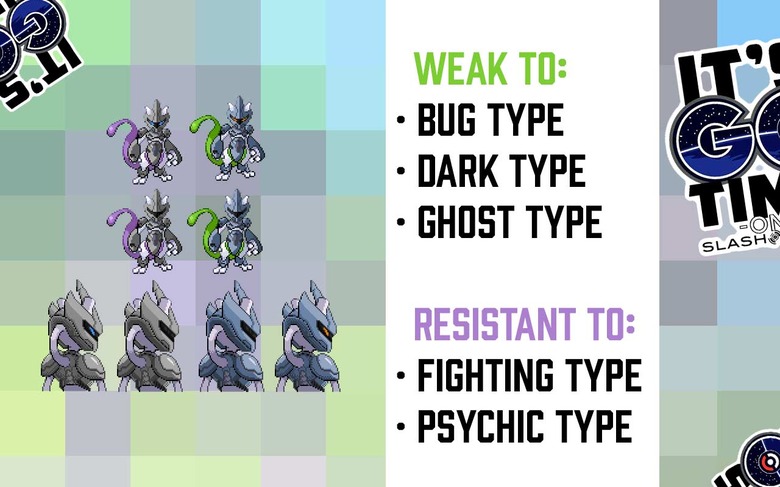 Meanwhile you'd be best served heading out to look for Nidoran right this minute – it's on SHINY mode. Shiny Alolan forms are out in the wild right now as well, all as part of the most recent Pokemon GO Fest event in Dortmund. That's the one where the real-life Team Rocket hot air balloon appeared. Oh, you didn't see the Team Rocket balloon in Germany? You need to see that immediately, I demand it!