Pokemon GO Guaranteed Shiny Eevee and over 1-million XP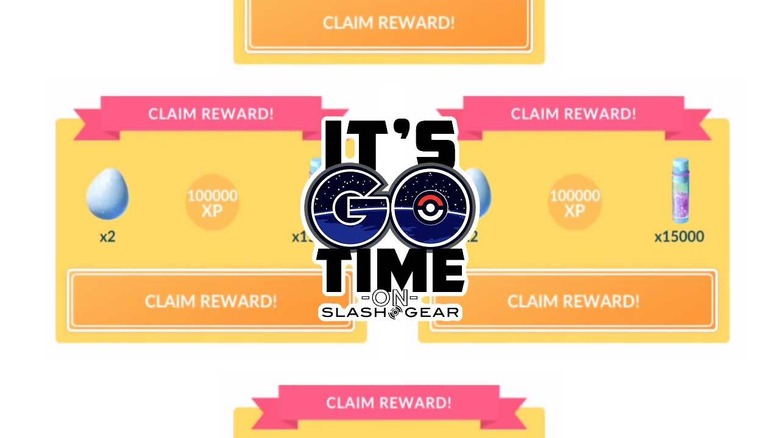 What's that, a guaranteed Shiny Eevee? There's a way in which you're going to get maximum experience points this week in Pokemon GO, and it's got just a BIT to do with Armored Mewtwo. This newest Pokemon in the mix has the ability to bring one massive amount of EXP on its own, but with the combination of elements available to us this week, there's a chance we'll be grinding out more points than we've gotten in such a short time in a LONG while. To begin, make sure you've got a few Lucky Eggs handy, and save up your Rewards for one big burst.
The best way to get in on the max XP (or EXP, whatever you want to call it) is to hammer away at that Jump-Start Research. This new line of research came here in July for the third anniversary of the game Pokemon GO, and delivers unto us a whole bunch of rewards that have mostly to do with experience points. Can you remember three years ago? Where you playing back then on day zero with us? Happy to have you along for the ride!
SEE TOO: Pokemon GO is the best game EVER: Here's why
To start on the path, you'll need to Make a new Friend, Catch three Pokemon with Weather Boost, and Hatch an Egg. Easy enough, right? Right out the gate here you get two Lucky Eggs as reward, along with a Dratini encounter and 15,00 Stardust with which you'll do as you please.
You'll want to capture that Dratini to move forward, at this point, as you'll be earning one whole heck of a lot of Dratini-specific Candy. Stage two requires that you earn one Candy with your chosen Pokemon Buddy (doesn't need to be Dratini), then take a Snapshot of Dratini (does need to be Dratini), then evolve a Dratini. The first two bits there give you 30x Dratini candy each, and the third gives you 10k XP. Stage completion rewards include a Raid Pass, 15k Stardust, and two MORE Lucky Eggs.
Stage 3 of 6:
• Power up a Pokémon 10 times / 15,000 XP
• Battle another Trainer in the Great League / 15,000 XP
• Battle in a Raid / 15,000 XP
Stage Completion Rewards: 2x Lucky Eggs, 15,000 XP, 2x Star Pieces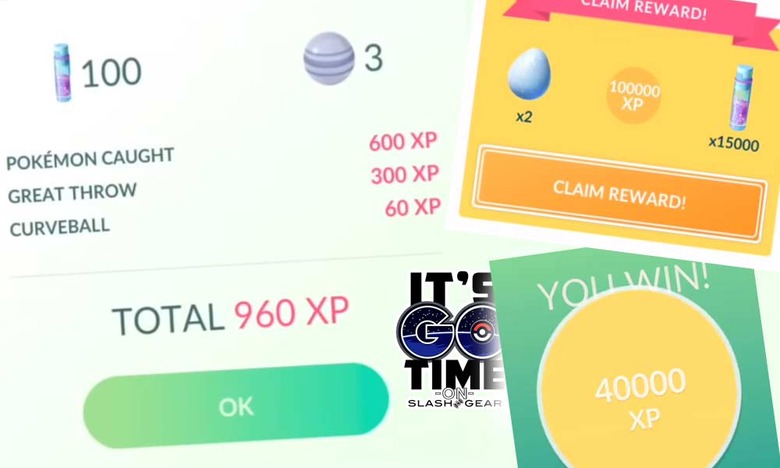 Stage 4 of 6:
• Catch 5 different species of Pokémon / Chimchar Encounter
• Catch a Legendary Pokémon from a Field Research Breakthrough or Raid / Piplup Encounter
• Hatch 3 Eggs / Turtwig Encounter
Stage Completion Rewards: 2x Lucky Eggs, Guaranteed Shiny Eevee Encounter,* 15,000 Stardust
*SAY WHAT? That's a literal guarantee from Niantic that you'll get to encounter a Shiny Eevee. With a Shiny Eevee, you can make Shiny Eevee evolutions of all sorts, provided you don't have a nervous breakdown deciding which of the SEVEN different evolutions you'll want to choose.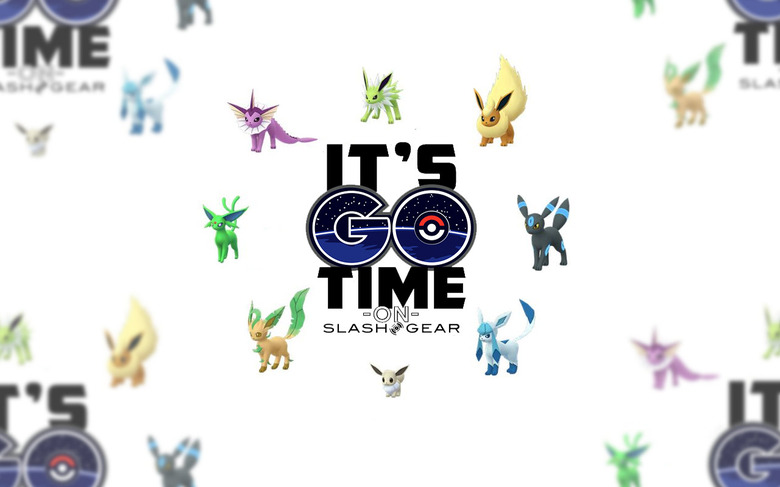 Stage 5 of 6:
• Take a Snapshot of Eevee / 30,000 XP
• Send 5 Gifts to friends / 30,000 XP
• Trade 3 Pokémon with a friend / 30,000 XP
Stage Completion Rewards: Lapras, 30,000 XP, 2x Lucky EggsStage 6 of 6:
• Make a new Friend / 60x Dratini Candy
• Win a level 3 or higher Raid – 60x Dratini Candy
• Evolve a Dragonair – 100,000 XP
Stage Completion Rewards: 2x Lucky Eggs, 100,000 XP, 15,000 Stardust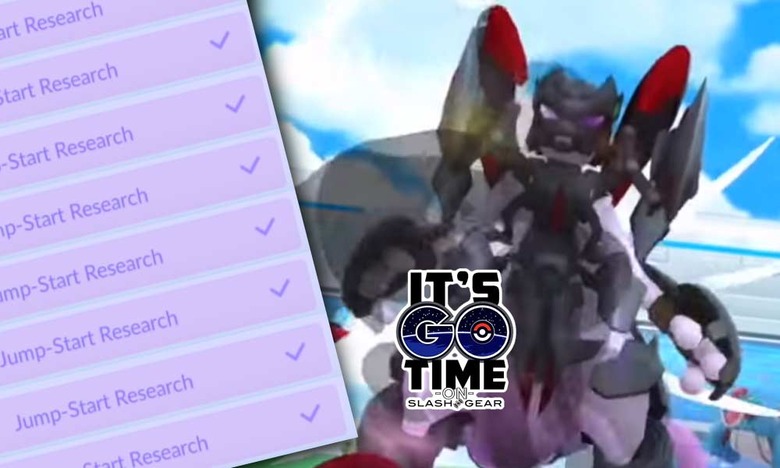 Once you're up in the stratosphere with this mega-XP Research complete, you'll want to team up with some buddies and hit the GYM! At this point you'll want to battle Armored Mewtwo as often as possible.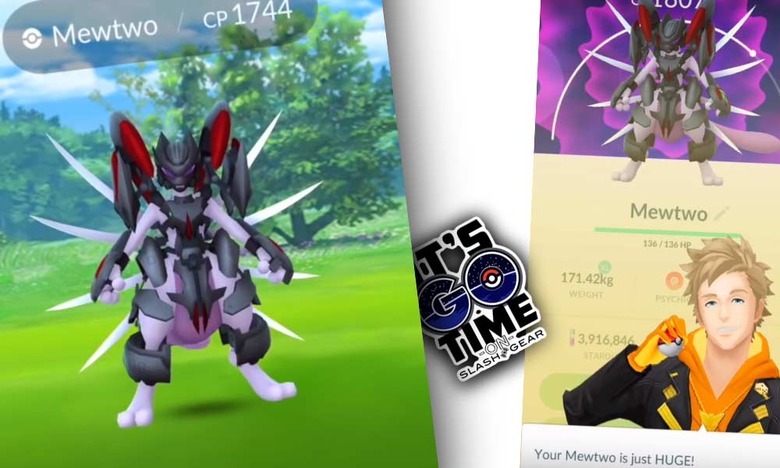 We've calculated the amount of XP you'll be able to attain if you've tossed Lucky Eggs for a three hour period and head out for at least three Armored Mewtwo raids. The standard amount of XP you get from Armored Mewtwo is 40k, which is bonkers on its own, then tack on all the Research Rewards possible, and you've got over a MILLION XP.
Time to clear your schedule for the evening! Save up those rewards, make em all happen at once – this is your week, Liz Lemon!