Pokemon GO developer Niantic breaks silence, issues statement on recent problems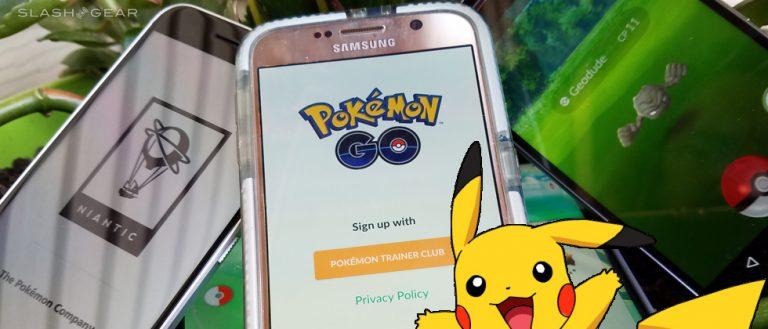 If you haven't heard yet, it's been a turbulent few days for Niantic Labs, developer of the wildly popular Pokemon GO. On top of slowing launches in new regions, Niantic has also remained silent on when it intends to fix the "three step glitch," which has broken the game's tracking feature and left players to wander around aimlessly when a Pokemon they want to catch pops up on their nearby list.
On top of that, tracking apps like Pokevision, which many players flocked to once the in-game tracking feature broke, have gone offline, leaving players to think that maybe Niantic was involved. These developments, along with Niantic's silence on the issues, has left more than few players feeling rather upset, to the point where some of them have been requesting (and getting) refunds for their in-app purchases.
Niantic has broken its radio silence today, issuing a statement on Pokemon GO's official Facebook page. The statement touches on most of the major controversies surrounding Pokemon GO at the moment, from the delayed launch in regions like Brazil, Niantic's explanation for removing tracking from the game entirely, and even why some third-party tracking apps no longer work. Here's the statement in full:
Trainers,

As many of you know, we recently made some changes to Pokémon GO.

- We have removed the '3-step' display in order to improve upon the underlying design. The original feature, although enjoyed by many, was also confusing and did not meet our underlying product goals. We will keep you posted as we strive to improve this feature.

- We have limited access by third-party services which were interfering with our ability to maintain quality of service for our users and to bring Pokémon GO to users around the world. The large number of users has made the roll-out of Pokémon GO around the world an... interesting... challenge. And we aren't done yet! Yes, Brazil, we want to bring the game to you (and many other countries where it is not yet available).

We have read your posts and emails and we hear the frustration from folks in places where we haven't launched yet, and from those of you who miss these features. We want you to know that we have been working crazy hours to keep the game running as we continue to launch globally. If you haven't heard us Tweeting much it's because we've been heads down working on the game. But we'll do our best going forward to keep you posted on what's going on.

Be safe, be nice to your fellow trainers, and keep on exploring.

The Pokémon GO team
While it's nice to hear from Niantic, we're guessing these rather vague answers won't do much to calm the game's subset of angry users. Still, the company says it will keep players posted as it works to improve the game's tracking feature, so hopefully Niantic will keep the updates coming. Not only that, but let's hope that Niantic can reinstate the tracking feature into Pokemon GO quickly, as that's a big part of what actually makes the game fun. Stay tuned.
SOURCE: Pokemon GO Facebook