Pokemon GO could have similar lifespan to World of Warcraft, Niantic says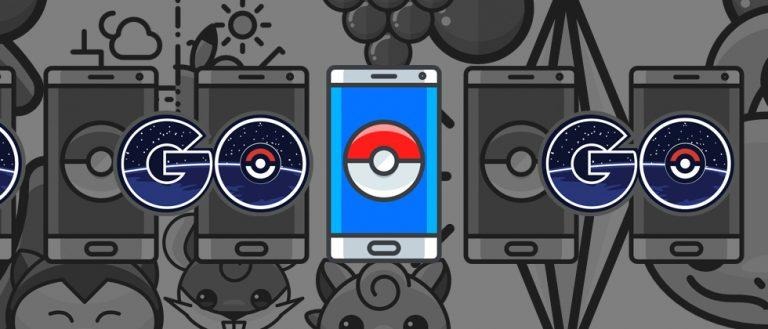 Even though a lot of folks may have stopped playing Pokemon GO, the mobile game that surprised everyone is far from dead. Back in October, we heard that Pokemon GO was still pulling in $2 million a day in revenue, which is a figure most apps and games can only dream of. With plenty of folks coming back to check out Pokemon GO's Halloween event, it seems the game is here to stay, but for how long?
If Niantic's vision for Pokemon GO is realized, it could be around for quite some time. In a new interview with Eurogamer, Niantic's chief marketing officer Mike Quigley says that the company views Pokemon GO as more of an MMO instead of a regular mobile game. The comparison makes some degree of sense, and it'll make even more once features like battling and trading are introduced.
With that comparison comes the idea that the game may remain popular with a steady player base instead of burning brightly before quickly going out like a lot of mobile games. "I think our lifespan and curve may be quite different from a free-to-play mobile game," Quigley said, "it may be more in a [World of] Warcraft vein just because of the type of game we are."
In case you didn't know, World of Warcraft is celebrating its 12-year anniversary this month. Though player numbers have dropped off since the height of its popularity, there are still millions of folks who play the game every month. That's especially true now that WoW's latest expansion, Legion, has launched, with many former players returning to the game to see what all of the fuss is about.
It's there that Pokemon GO has another thing in common with World of Warcraft. Eurogamer points out that the number of daily US players was up nearly 20% with the roll out of the Halloween update. That means we could see a situation where Pokemon GO's player base increases as new content is launched and old players return, with a core group of players who keep the game funded and alive during slower periods.
It's an interesting comparison, to be sure, but Pokemon GO isn't even six months old yet, while WoW has definitely stood the test of time. Still, we know new content is coming. Previous leaks have suggested that the 100 monsters introduced in Pokemon Gold and Silver will make their way to Pokemon GO at some point in the future.
Quigley himself teased new monsters in the interview. When asked if the highly-sought after Ditto would be arriving to the game soon, he told us all to "stay tuned." He also said that Niantic has already plotted out how it release legendary Pokemon like Articuno and Mewtwo: "We do intend to release them so, yes. We do have a plan."
SOURCE: Eurogamer