Pokemon Fancy Pattern Vivillon to mark 100m GTS trades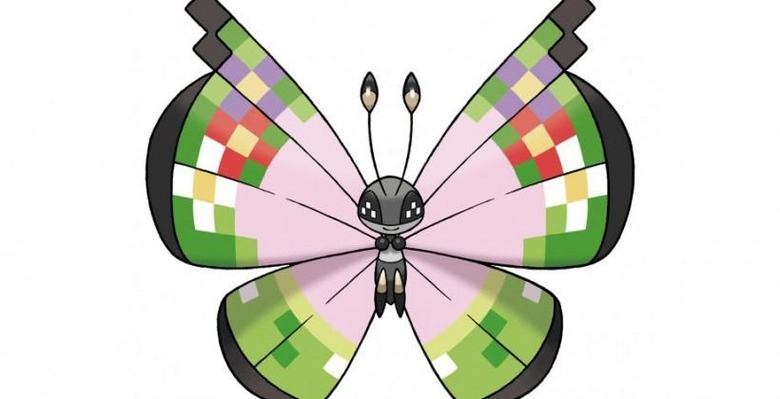 Pokemon players are nearing 100 million swaps using the Global Trade Station (GTS), the Pokémon Company has confirmed, with an exclusive Fancy Pattern Vivillon being promised to celebrate the milestone. The limited edition character for Pokémon X and Pokémon Y will be unlocked when trades pass the 100m point, using the game's international swapping service on the Nintendo 3DS.
The GTS is the digital equivalent of heading to the playground with a pocket full of trading cards and seeing who will swap with you for the ones missing in your collection. It replaced the Pokémon Global Link for Pokémon Black, Pokémon White, Pokémon Black 2, and Pokémon White 2, which shut down for new sign-ups back in January.
Usually, the Vivillon Pokémon comes in different colors and patterns depending on the region that the player themselves are located in. That's left it as one of the more popular swaps, the Pokémon company says, as gamers attempt to get one of each version.
The "Fancy Pattern" version will diverge from all that, however, to celebrate the growth in trades. It's unclear what, exactly, players will have to do to get it, with the only current instructions being to check back for "a special distribution event" when the 100m mark is reached.
Currently, the company has said, around 90m Pokémon have been traded worldwide.
Last week, preorders for Pokemon Omega Ruby and Pokemon Alpha Sapphire began to show up at retailers, ahead of the new games' release in time for the holiday 2014 season.