Pogoplug cloud printing support due this summer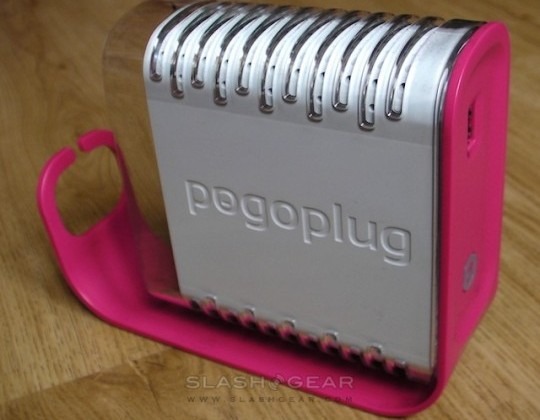 The second Pogoplug update in around a month has been announced, promising remote printing functionality for the network-attached drive sharing device.  The new update, due for release this coming summer, will add a new Web Printing tool when a USB printer is hooked up; users will be able to send print jobs locally or remotely, or even email them direct to the printer.
As with Pogoplug drives, the printers will be open to sharing using the straightforward browser-based UI.  Initially any HP or Epson USB printer from 2005 onward will be supported; we're guessing Pogoplug are seeing the service as a rival to HP's own ePrint system, which integrates the functionality into the printer itself but does require users buy a new model.
The cloud printing update will be automatically pushed to Pogoplug units sometime this summer.  Last month, Pogoplug released an update which allowed users to email files to their drives.
Press Release:
Pogoplug Puts Printers Online, Enables Printing From Any Mobile Device

Print from iPhone, iPad, Android or any other device, no matter where you are

Pogoplug, the popular multimedia sharing device, today announced a major upgrade with the launch of Pogoplug "web printing." Now, for the first time, users can print from an iPhone, iPad, Android or other mobile device from anywhere in the world.

"Pogoplug's vision is to free the modern digital lifestyle from dependence on an always-on home or office computer," said Daniel Putterman, CEO and co-founder of Cloud Engines, Inc.  "First we changed the way people think about personal storage by making every hard drive accessible over the Internet. Now we're web-enabling printers."

Pogoplug cloud printing will initially support all HP printer models and all Epson printers released since 2005.  Set-up is simple and straightforward; once a printer is connected to a Pogoplug, it is ready to use.

Additionally, users can email any document directly to their Pogoplug for printing.  Printers can be shared with friends, family and colleagues or used to create printer 'hotspots' for temporary access to a printer in a public location.

The new Pogoplug "cloud printing" feature is coming automatically to existing and future Pogoplug customers later this Summer. There are no fees for the new feature.