Pogoplug Introduces Ability to Email Files to Your Own Pogoplug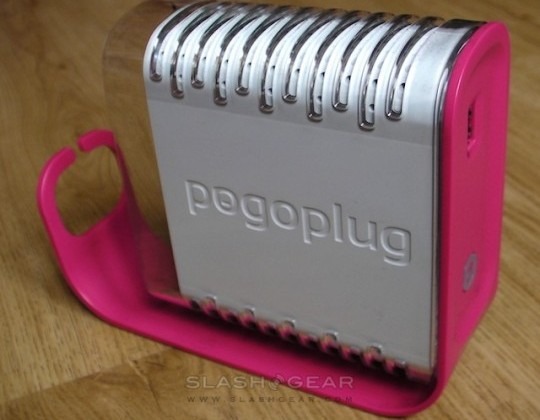 It's become one of the most popular gadgets out there, and not just because it comes in a bright pink color, either. Its usefulness is pretty well known, but that's not stopping the company from adding two incredibly useful features, making sure their customers are well taken care of. Announced today, Pogoplug has made it possible for you to email attachments to your very own Pogoplug, as well as the ability to view any document file from within the Pogoplug environment.
Documents wise, here's the list of supported formats:
Microsoft
Doc (Office 95 and newer) – .doc, .docx
Excel (Office 95 and newer) – .xls, .xlsx, xls5, xls95
PowerPoint (Office 97 and newer) – .ppt, .pptx
Microsoft Office open XML (.xml)
Open Office
Documents (.stw, .sxw)
Drawings (.sxd, .std,.odg)
Presentations (.sti,.sxi)
Spreadsheet (.stc,.sxc)
PDF, CSV, TXT, HTML, XHTML, OOXML, and RTF. Unlike the previous versions of Pogoplug, you'll be able to access all of these document types without having to open up your word processor on your computer, like Open Office or Microsoft Word. Instead, it'll open up in a friendly web-based word processor, right in the Pogoplug environment. You'll be able to easily access it from the my.pogoplug.com site, which means you'll be able to access the information quickly and easily, without having to open more applications.
Lastly, but definitely not the least, is the ability to now email documents, and other major attachments, to your Pogoplug. By emailing it to a dedicated email address, which is then authenticated by your own email address, it'll get sent directly to your Pogoplug and no one else's, from which you'll be able to access it right away. The company sees it as a way to make customers, both business and non, have an easily accessible and always available document archive, for both text documents and pictures.
The update is beginning its roll-out starting today. You won't need to renew anything, or configure any new settings, so it should be something that just gets handled, and you only notice the shiny new features, and not the hassle. If you get the update and check it out for yourself, let us know in the comments what you think of it.
[via Pogoplug]