Pogoplug cloud backup hits UK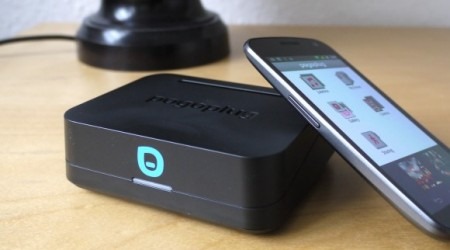 Pogoplug has launched its personal cloud service in the UK, expanding the Amazon-hosted offsite backup system beyond its US availability last month. The system, which relies on both one of Pogoplug's local backup devices and a 100GB cloud locker for remote storage, is priced at $19.99 per year, and offers the speed of a physical drive with the reassurance of online redundancy.
Until now, Pogoplug has relied on creating what it refers to as a "personal cloud" created from one of its network-attached storage bridges and one or more USB drives. Hooked up to a network, these can be addressed locally as well as remotely accessed via Pogoplug's site.
The cloud backup element pairs that with a 100GB chunk of Amazon Glacier storage, synchronizing what's on the "cloud accelerator" with what's hosted online. Regular use relies on the local copy, with the cloud version saved for extra security.
Pogoplug Family in the UK kicks off at £19.99 per year, including a free Pogoplug device, though you'll need to supply your own drives. Various tiers of plan are available, for home users with 3 or more computers, and for business teams.