Pogoplug adds cloud caution with Amazon Glacier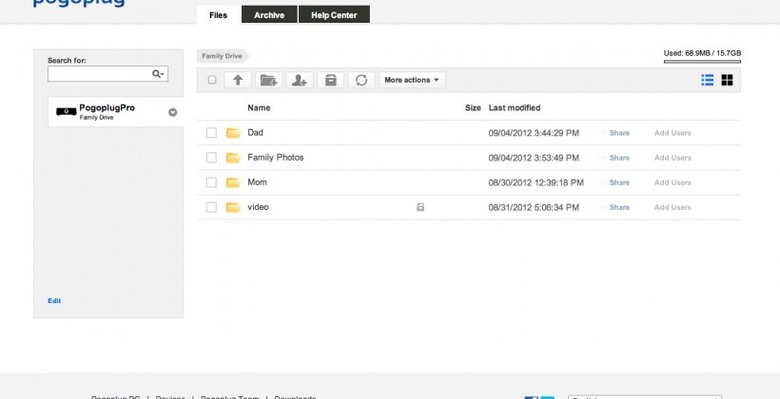 Pogoplug continues to push its own interpretation of cloud storage, revealing today a new service integrating with Amazon Glacier for a combination of local and remote backup. The deal sees users able to keep copies of their files both at home or the office, using one of Pogoplug's network-attached drive adapters, but also with instant access in Amazon's Glacier remote storage service.
The combination wasn't necessarily an easy one to engineer, Pogoplug tells us. The magic is in how the company has managed to work around Glacier's usual retrieval time delay – normally 3-5 hours – and instead deliver content instantly and make it shareable as soon as you want it to be.
That's because you have a local version, which is served up from your own choice of drives, for the fastest access, along with Amazon's hosted version for extra data security.
The new system works with both Pogoplug Family and Pogoplug Team accounts, so whether you're using it at home or in the office you'll be able to add in a cloud storage option too. Family plans kick off at $29/year for 100GB of offsite cloud storage, with 300GB for $49 and 1TB for $99. All new sign-ups to Family plans will get a free Pogoplug storage device, as a limited-time promotion, too.