BB-8 will be rolling alongside his master in "Star Wars: Poe Dameron", set to be a comic book series soon. This comic will be out just in time to fill the void of information on one of the break-out characters from the film The Force Awakens. This comic book will be created by Charles Soule and Phil Noto, and Oscar Isaac's likeness will be splashed across pages in full effect. That fellow is going to be around for a while. Think Wedge Antilles.
This comic book will be written by Soule, who previously worked on the most recent stand-alone Star Wars comic "Star Wars: Lando". The comic will be illustrated by artist Phil Noto, known recently for his work on the comic "Star Wars: Chewbacca".
This series will play out during the same era as Star Wars: The Force Awakens, with both General Leia and Poe Dameron in their prime Resistance days. The war is nigh! The First Order will stop at nothing to find Luke Skywalker! Neither will Poe and Leia!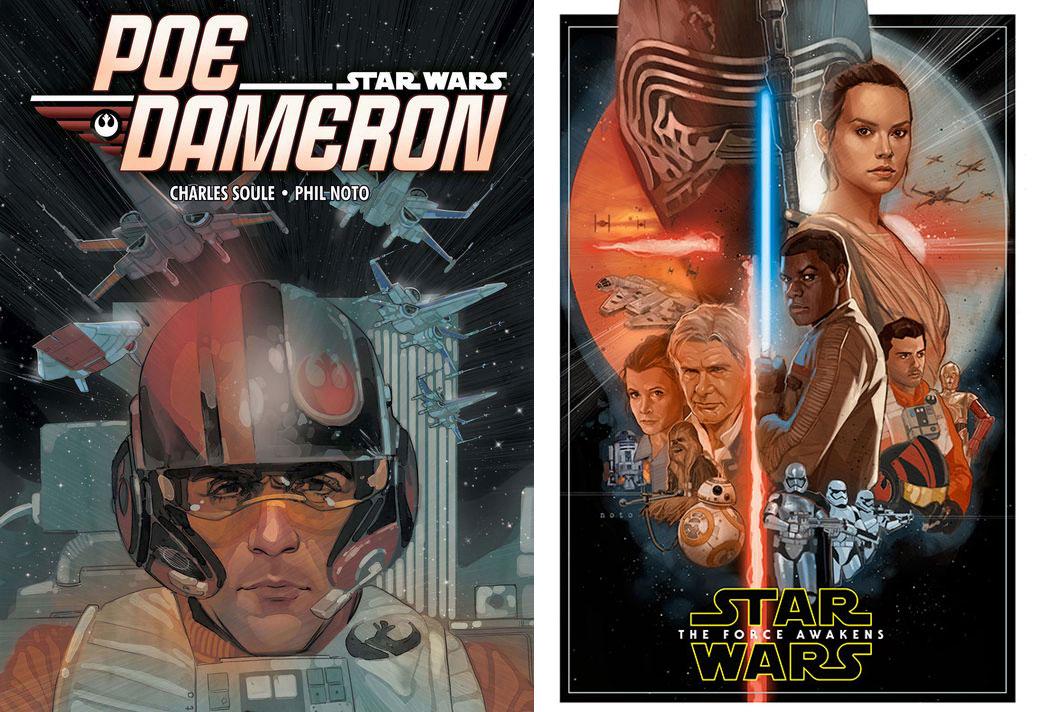 Above you'll see the cover art for Star Wars: Poe Dameron number 1 as well as a movie poster illustration by Phil Noto.
At this time we do not know whether or not this comic series will end at its approach to the point in history where The Force Awakens takes place, or if it'll go beyond. One thing is for certain – they'll be bringing up our favorite character, Lor San Tekka, at least once.
BB-8 will be present in this series as well, of course.
According to Soule, "yes, the Poe Dameron series is ongoing, and yes, BB-8's in it."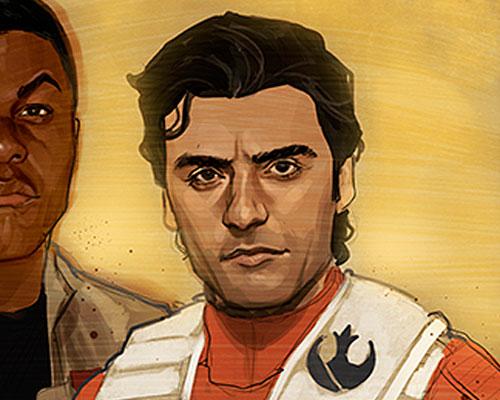 Above: Poe Dameron illustration by Phil Noto.
This little spherical droid was and continues to be one of the most popular characters from this new era of Star Wars films, and a Poe Dameron comic wouldn't be complete without him. BB-8 will be as much a part of the Poe story as R2-D2 was to Luke Skywalker's in the original Star Wars film trilogy (and comics that played out therein).
We learned a bit about the history of the Dameron family in Star Wars: Shattered Empire, a series of comics that began in the middle of the Battle of Endor (Return of the Jedi) and continued through a series of miniature adventures of both Poe's father and mother. Both of Poe's parents took part in the Rebel Alliance during the Empire days, and their fighting spirit lives on through the best pilot in the Resistance.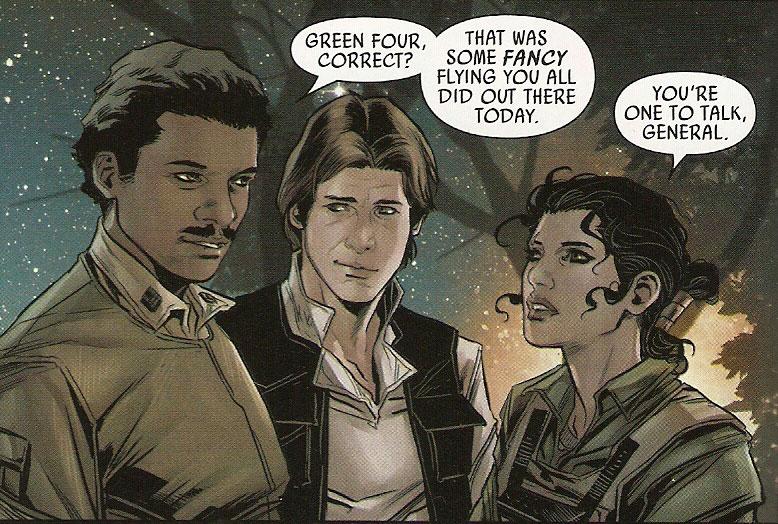 Above: Lando Calrissian hitting on Poe Dameron's mother. From issue 1 of Star Wars: Shattered Empire.
Fast forward over 25 years and you've got the Poe Dameron comic series. This series will begin in April of 2016 and will continue throughout the year – and hopefully beyond!
Drop in to our Star Wars portal for more action from all angles.