Podcasting app ZCast updated with record, edit, and share features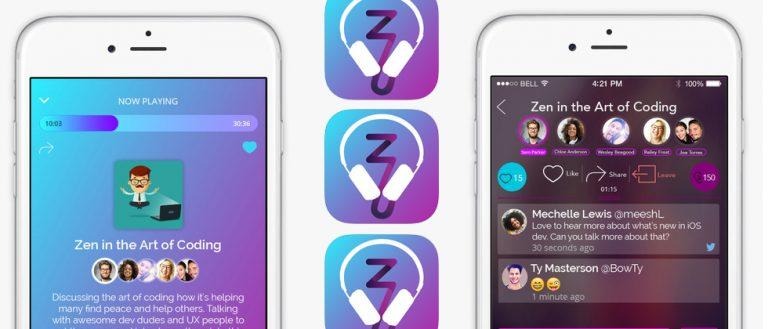 Users of the ZCast podcasting app will find an update awaiting them this afternoon with a variety of big-change updates. Amongst these are the ability to record casts, edit casts, and share casts directly to Twitter, Facebook, and LinkedIn. Previously, users were only able to make live Podcasts happen in real time – now they're able to get access to their archive of casts, allowing them to build a library of recordings on the fly. Today's update also brings new features to listeners, making the entire app and ecosystem more robust and able to grow.
For those readers who've not yet used this app (and ecosystem), we described it back in January saying "ZCast is for podcasts what Periscope is for live video." Users open the app and start recording, their recordings are turned into Podcasts, able to be downloaded and shared at will. The live Podcast is also shared – now directly – to Twitter, Facebook, and LinkedIn. This app is also free to use.
Z-Cast Co-founder Hillel Fuld suggests that this update was made "[for the] makers. [With] their own landing page and all recordings available, past and present."
Users can also add Meta-Data to their recorded casts and point users to their new landing page, which will in turn lead them to their full collection of previously made casts. Embeddable casts are what makes this app very, very accessible to the masses.
This app has also been given a bit of a boost for users on the other end of the equation too – listeners. Listeners can now make use of the app to explore content from their favorite "ZCasters" and tap in and listen with relative ease. Searching for new content has been made a lot easier – terms return results and all manner of casters and casts can be found and listened to instantly.
This app can be downloaded for iOS devices through the Apple app store or in a web browser at ZCast.CO.