Plex Live TV gives cord-cutters their cheap streaming fix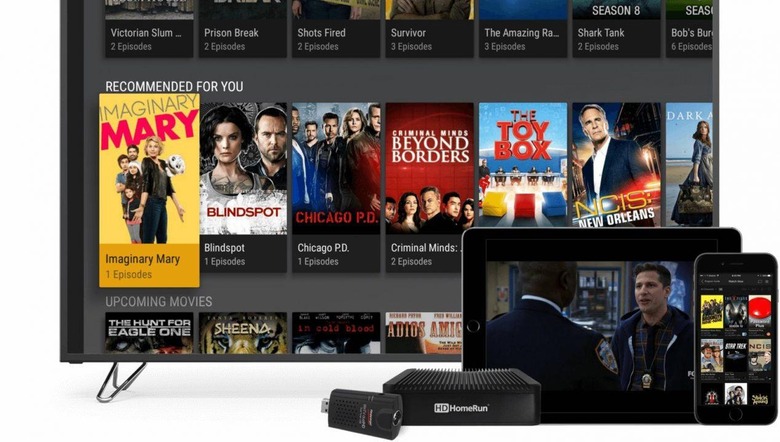 Plex is adding Live TV support, adding the ability to stream content worldwide to iOS and Android devices. The system joins Plex DVR, the company's TV recording service, that has already won the hearts of cord-cutters looking to escape their monthly cable bill. Now, they'll be able to stream what's being broadcast live.
Plex Live TV is fully integrated into Plex DVR, which means a single setup process. If you're starting that from scratch, you'll need some new hardware. It requires a digital antenna – which can be indoor or outdoor – and a digital tuner.
Exactly which channels you'll get will depend on what area you set the Plex server up in. However, the company says the system supports channels in over 70 countries, with major US networks including ABC, NBC, CBS, FOX, and CW all on the roster. Local programming, including news and sports, are also supported, in addition to major international networks like the BBC, ITV, Telemundo, Univision, and CBC.
However currently there's no way to watch encrypted channels live. You'll still need to be coughing up a monthly fee for the required CableCard, too, though that's going to be a fraction of the cost of what a traditional cable TV box will set you back. In fact, with most providers you're looking at a couple of dollars a month. Unlike those traditional cable TV boxes, Plex supports streaming that live TV across the internet to wherever you are, as long as you have a sufficiently fast mobile connection.
Meanwhile, there are some updates to Plex DVR this morning too. Most importantly is the expanded tuner support, which sees a number of new models joining the list. Plex DVR initially worked with HDHomeRun tuners, but now there are Hauppauge, AVerMedia, DVBLogic, and others getting the official nod. Some will work directly with an NVIDIA SHIELD, in fact, over USB.
NOW READ: A simple guide to setting up Plex
The DVR scheduler has got smarter, and Plex says it will now handle things like overlapping recordings on the same channel more intelligently. Obviously there's also support for watching live and recording simultaneously. Finally, there's in-app DVR management, which allows browsing of the program guide, and managing recordings, directly within the Plex apps for iOS and Android TV.
Plex Live TV and DVR requires a Plex Pass subscription. That's priced at $4.99 per month or $39.99 per year; or alternatively, if you're in it for the long-haul, $119.99 currently gets you a lifetime pass.
MORE Plex