Pleo robo-dino back on sale for $349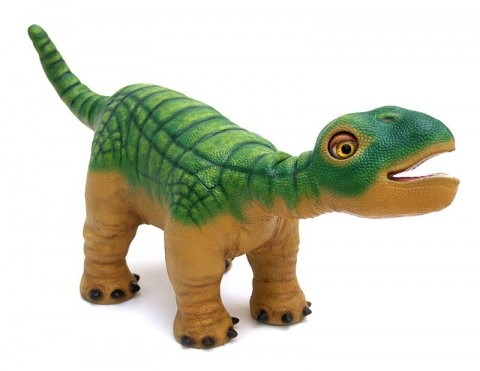 Endearing robo-dino Pleo may have faced a second round of extinction earlier this year, but the autonomous robot has weathered the storm and gone on sale again this week.  PleoWorld are offering the dinosaur for $349, with shipping to the US, Canada and the UK, together with those all-important accessories such as replacement battery packs and chargers.
Pleo's fate was in question after Ugobe, the firm first responsible for the dino-bot, filed for bankruptcy.  IP rights for the robot toy were among the assets auctioned off, and Jetta – who were already physically manufacturing Pleo units – acquired them, promising to relaunch the dinosaur together with its accessories.
Your money gets you an autonomously-learning robot packed with touch, infrared and sound sensors, together with a camera and orientation sensor, and which develops from a shy little baby dino to a rambunctious adult.  PleoWorld are also offering a number of downloadable Pleo personalities, including games, which can be loaded to the robot via an SD card.
[via RobotsRule - thanks Robert!]