"Please don't stop" Yahoo CEO pleads with staff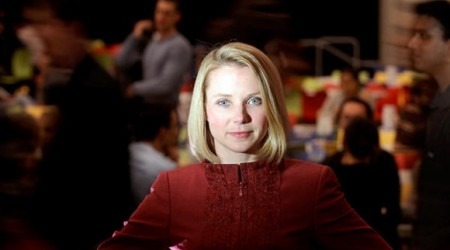 Freshly installed Yahoo CEO Marissa Mayer has urged staff to "keep moving" as the company attempts to find its footing, with a leaked internal memo pleading with employees "please don't stop." In the memo, illicitly acquired by AllThingsD, the ex-Google exec says she is "sensitive" to the amount of strategy changes Yahoo employees have had to cope with over the past few months, but insists the firm is "an internet icon" which she has been a fan of since since she was a Stanford student back in 1994.
"Yahoo! is an Internet icon – in terms of brand, reach, user following, in its products and service. There is an enormous amount of opportunity in front of us ... The company has been through a lot of change in the past few months, leaving many open questions around strategy and how to move forward. I am sensitive to this. While I have some ideas, I need to develop a more informed perspective before making strategy or direction changes. In the meantime, please do not stop. You are doing important work. Please don't stop. If you have questions or concerns about whether to continue or not, please ask. However, with the exception of a few things that might heavily constrain us in the future, the answer is most likely: "Yes, keep moving."" Marissa Mayer, CEO, Yahoo
Countering employee apathy is likely to be a significant challenge for Mayer in the months to come. The company has struggled to find its place in the online ecosystem, having made little use of expensive acquisitions such as Flickr, and axing products like the Livestand digital newsstand which had seen high-profile launches only a matter of months before.
Meanwhile, embarrassing hacks which saw hundreds of thousands of user accounts compromised only served to remind many of those registered with Yahoo that they might want to delete their little-used logins. Mayer's goal, she says, is to find products and services that "inspire and delight" both the users of Yahoo and potential advertisers.
"Joining was an easy decision, because of the strength of Yahoo!'s talent and the whole team here is apparent" Mayer writes. "We will continue to invest in talent, so we can produce the most compelling and exciting use experiences anywhere."