PlayStation Vue price increase adds $5/mo to all plans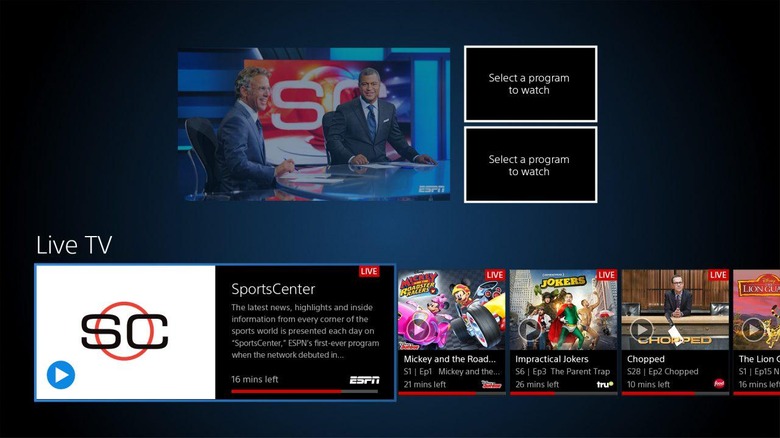 PlayStation Vue is about to get more expensive, with Sony announcing a price hike for its on-demand streaming service. The news comes, somewhat ironically, on the heels of AT&T confirming its DirecTV NOW service would be increasing its subscription fee, a move it said was to better match what rivals were charging.
Come July 24, Sony's Dwayne Benefield, VP and head of PlayStation Vue, said today, the streaming service will be increasing by $5 per month. The increase will affect all of the PS Vue multi-channel plans, whether you're on Access, Core, Elite, or Ultra. Existing subscribers will see the new fees on their account after July 31, 2018.
Despite the increase, don't expect any new features, at least not today. There's no change, indeed, from the existing cloud DVR functionality, PS4 multi-view, and support for five simultaneous streams. The package of channels in each tier will remain the same, too.
According to Benefield, the change in cost for subscribers is simply down to Sony's own costs increasing. That'll also include more broadcast stations that will be added in due course, the exec claims, plus "ongoing feature enhancements."
"At PlayStation, we are always evaluating the PS Vue service to ensure we are providing a compelling value to our customers," he said today. "Unfortunately, we must increase the price of our multi-channel plans to keep pace with rising business costs and enable us to continue offering a better way to watch the best in live sports, entertainment, and news."
PlayStation Vue's add-on packages, along with its standalone channels – that include the option of adding Showtime, HBO, and Cinemax to a subscription – will remain at the same price, Sony says. As with DirecTV NOW's change, there's unfortunately no support for so-called "grandfathered" plans. If you're not happy with the price increase, Sony basically says your only way to express that dissatisfaction is to cancel service altogether.
Sony and AT&T aren't the only companies to bump up the cost of their streaming in recent days, mind. Last week, Dish announced that it would be increasing the subscription fee for its Sling TV "Orange" plan, raising the price of the service from $20/mo to $25/mo. That includes Disney and ESPN content.