PlayStation Plus November 2017 free games revealed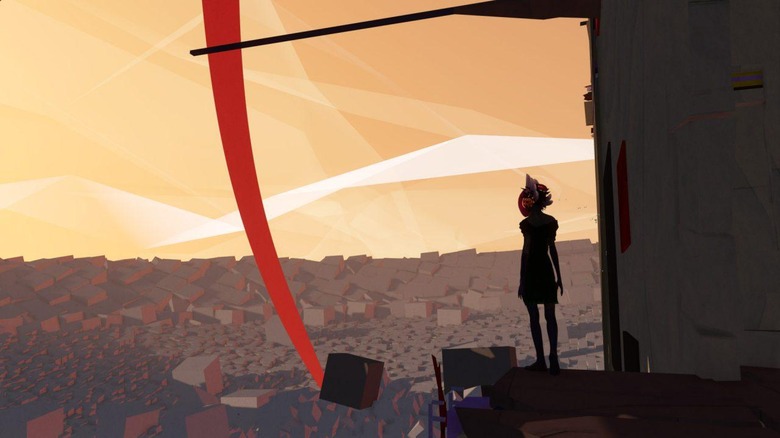 With it being the first day of November, it's time to take a look at the games that will be offered for free through PlayStation Plus this month. As always, there are six games up for grabs – two each for PlayStation 4, PlayStation 3, and PlayStation Vita. Sony, however, has decided to toss in an extra freebie for those playing on PS4.
First up, let's tackle the PlayStation 4 games. PS4 owners will be able to snag a free copy of Worms Battlegrounds, a multiplayer-focused port of PC's Worms Clan Wars. Of course, there's a single player campaign to play through as well, so if you can't find any friends to blow up with artillery strikes, you can still get some mileage out of this game.
Bound is the second game up for grabs for PS4 owners. Bound is similar in aesthetic to games like Journey, and it has the player exploring the mind of a ballet dancer to relive some of her childhood memories. It certainly sounds like this will be a perfect game for times when you just want to relax and explore at your own pace.
PS3 players can look forward free copies of R-Type Dimensions and Rag Doll Kung Fu: Fists of Plastic. Over on PS Vita, on the other hand, Dungeon Punks and the first two episodes of Broken Sword 5: The Serpent's Curse will be available. Dungeon Punks is cross-buy enabled with PlayStation 4, so as is usually the case, that cross buy functionality is getting PS4 owners an extra game this month.
Now for that bonus Sony is giving PS4 owners: to celebrate the relaunch of sorts that the PSVR just received, PlayStation 4 owners will be able to pick up the PSVR title Until Dawn: Rush of Blood. Rush of Blood will be available from November 7 until January 2, so you've got quite some time to work the nerve required to download this horror title.