PlayStation VR has a new HDR-friendly model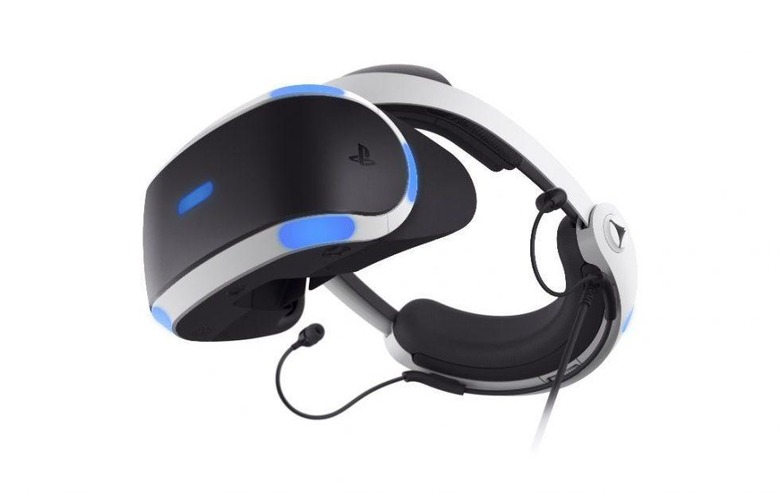 Sony revealed today that it's working on a new PlayStation VR model. This news comes almost a year after the first one launched, and with this new model, Sony aims to fix some problem points that were present in the original. Some of the new changes include integrated stereo headphones and an HDR pass through.
Those who happen to own an HDR-compatible TV and PlayStation VR know that up until now, you'd need to disconnect the PSVR processor unit to play PS4 HDR content. This PSVR refresh ships with a new processor unit that allows for HDR pass through, which means that now you'll only need to make sure the PSVR is turned off.
Unfortunately, Sony is also switching up the cables in this new PSVR, meaning that you won't be able to use this processing unit with existing headsets. If you want to take advantage of HDR pass through, in other words, you'll need to upgrade. Beyond the support for HDR pass through, users can also look forward to a pair of integrated stereo headphones, removing the need to connect them through the in-line remote and thereby reducing the number of cables you need to deal with as you play.
This new PSVR's model number is CUH-ZVR2, while the old one's is CUH-ZVR1. Sony will print the model number on the box, making some small aesthetic changes to packaging as well. This will help you differentiate the two at retail, as stores will likely be selling old stock alongside the new model for quite some time after launch.
All currently available PSVR games will be compatible with this new model, and Sony says that pricing will remain the same. Therefore, we can expect the CUH-ZVR2 to become the standard PSVR model, replacing the old one altogether. There's no word on a North American release date just yet, but considering that it's launching in Japan later this month, that release date should be coming around the bend shortly.