PlayStation Move teardown reveals hack-friendly controller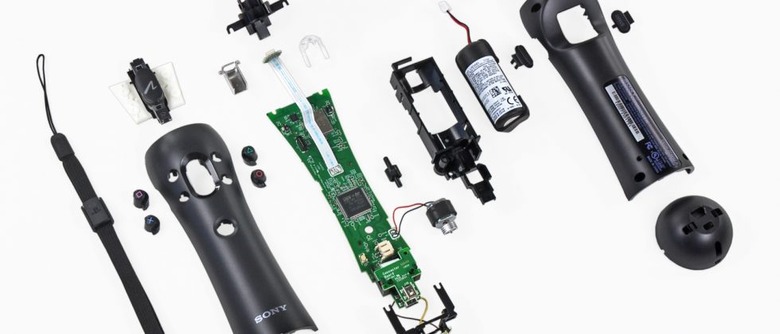 Sony's PlayStation Move motion controller hit shelves last week, just in time to suffer indignity at the hands of iFixit.  They promptly tore down the controller, finding it surprisingly easy to open up and – with the exception of a couple of soldered components – promising for later hacks, repairs and general tinkering.
For instance, the whole thing is held together with just a few regular Phillips screws, and the illuminated ball simply lifts off after that.  Sony has used a heatsink with the LEDs, which should prolong their lifespan, and the battery is hooked up via a connector rather than soldered.  Unfortunately the same can't be said for the vibration motor, which is fixed to the mainboard.  More on the PlayStation Move here.