PlayStation 4 launch November 15th, 32 countries by holiday season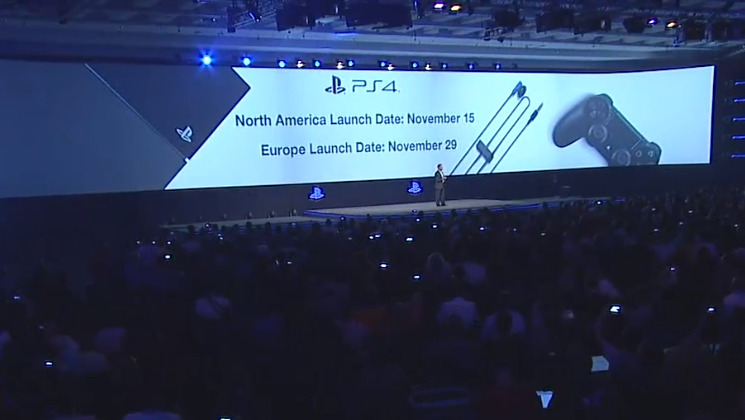 This week during Sonys Gamescom appearance it was announced that the PlayStation 4 would be formally released on the 15th of November inside the USA. Through Europe, the PlayStation 4 was announced to be available starting on the 29th of November, while the device would be available in a total of 32 Countries this holiday season. This follows up on suggestion from Sony that the device would be released later in the year, close to the holiday season in general.
Sonys presentation of the system this week also included additional insight on how the system would work. Floating through the PlayStation 4 user interface, the company showed how seamless it would be to see online games in progress before joining up in an instant. It's expected that this online gameplay system will be launched at the same time as the PlayStation 4 itself.
BONUS: A very brief moment in online gameplay showed the ease with which Sony would be approaching text messaging in-game, working with common sentence structures to select full words intelligently instead of hunting-and-pecking with the PlayStation controller.This UI was shown off by Sony's own Shuhei Yoshida (and once we've got it ready to roll, you'll see it in video form right here, in this article.)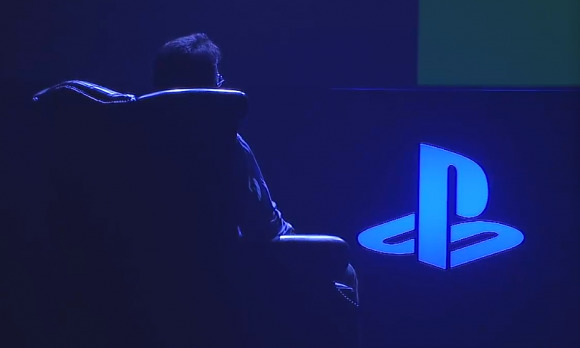 Andrew House, President and Group CEO of Sony Computer Entertainment (SCEI) spoke up during the conference on how the PlayStation 3 (and it's games) would be continuing to play a role in the gaming industry. Stating that developers Activision, Ubisoft, EA, and Warner Brothers had already joined the initiative, House suggested that a number of games for PlayStation 3 would be coming with discount tickets (limited time only) for downloadable PlayStation 4 versions of the same name.
The conference was filled with announcements of unique content coming to games like Gran Turismo 6 for PlayStation, the release of Borderlands 2 for the mobile universe for the first time on PS Vita, and a bevy of unique transferrals and ports of independent titles coming to PlayStation 4 and PS Vita alike. Have a peek at the timeline below for additional insight from the Gamescom Sony article series today.