PlayStation 4 games coming to PlayStation Now later this year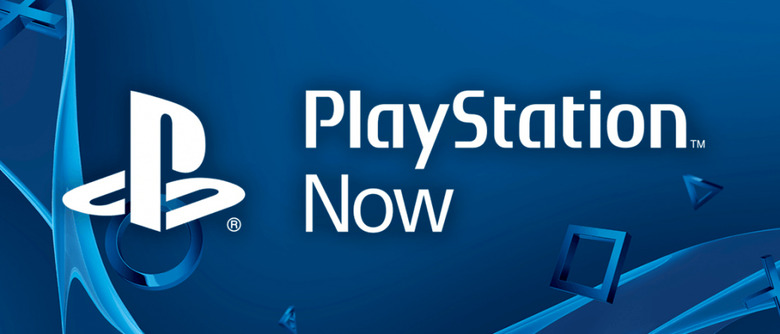 PlayStation Now is going to get a major boost in value later this year, as Sony announced today that it will soon add PS4 games to the PS Now lineup. That's pretty huge news, as PS Now is currently exclusive to PlayStation 3 titles. The PlayStation 3 had a good library, to be sure, but at $20 per month, some folks think that PlayStation Now is a little too expensive when the service only offers previous-generation games.
Sony doesn't give a date for the PS4 roll out on PlayStation Now, nor does it give us any idea of what games to expect to see on the service. Before you get your hopes up, though, keep in mind that it's probably too much to expect recently released PlayStation 4 games to hit PlayStation Now, as Sony would probably like to keep some incentive to buy them at retail.
Also unknown is whether or not the price of PlayStation Now will increase when PS4 games arrive on the scene. Sony says that PS4 games won't be offered through a separate add-on service, but rather that the entire PS Now library will be available with one monthly subscription. There's no telling if that subscription will be more than $20 per month, though.
Looking at the competition, Sony may keep prices right where they're at. Microsoft recently announced Xbox Game Pass, which gives players access to Xbox One and backwards compatible Xbox 360 games for $10 per month. With that in mind, it probably isn't in Sony's best interest to bump up prices just because PS4 games are joining the lineup.
It seems that we can count this as a preliminary announcement for now. Sony says more information will be coming around the bend as we get closer to launch, but in the next few weeks, it will be kicking off a private test for some PS Now subscribers. If you're currently subscribed, be sure to keep an eye out for an invitation, as they'll be delivered by email. We'll have more information as it becomes available, so stay tuned.
SOURCE: PlayStation Blog