PlayStation 4 Camera selling well: supply "severely" constrained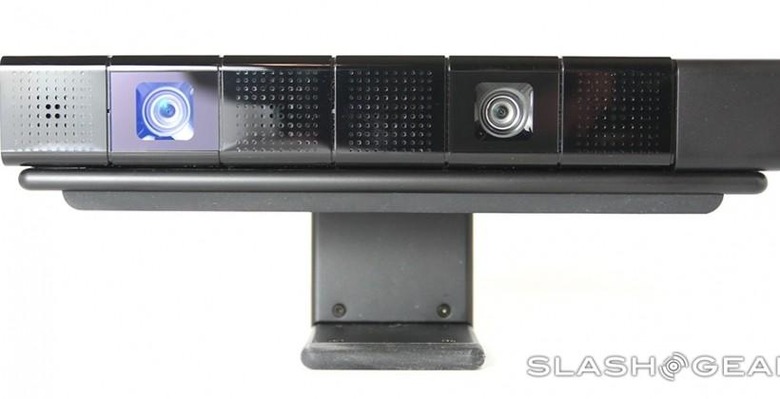 This week at GDC 2014, Sony Computer Entertainment America Senior Staff Developer Support Engineer Chris Norden made it clear that PlayStation 4 Camera sales were doing very, very well. In a slide and spoken during a PlayStation 4 gameplay talk for developers, it was made clear that 15% of PlayStation 4 units had PlayStation 4 Cameras attached.
The same chat re-confirmed that Sony has sold a cool 6 million PlayStation 4 units since inception, making the number of PlayStation 4 Cameras sold right around 900k. That's nine hundred thousand PlayStation 4 Cameras sold alongside PlayStation 4 consoles, and one whole heck of a lot of users streaming video.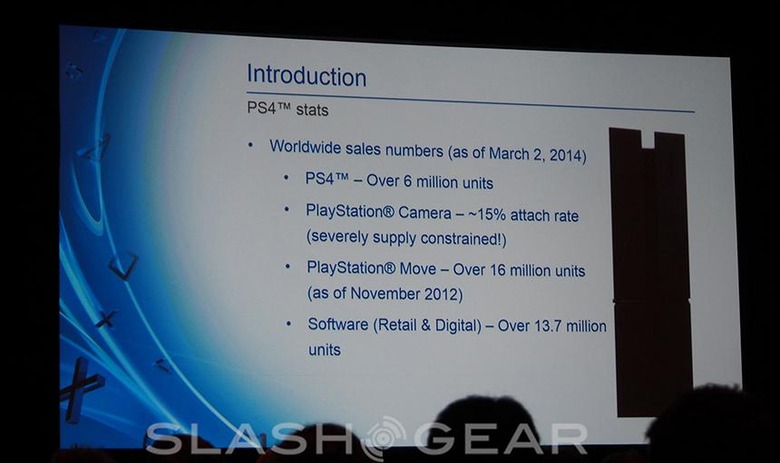 At the moment there are very few use-case scenarios for the PlayStation 4 camera. One of them is PlayRoom, as you'll see below. Another is streaming gameplay with video through Twitch, though if you're thinking you can play PlayRoom through Twitch, you'd be mistaken.
According to Norden – and the slides shown during the talk – supply for the PlayStation Camera has been constrained. "Severely supply constrained," said Norden specifically, noting also that Sony was working on bringing back supply to stores across the USA and the world. Meanwhile mass numbers of retailers have not had the PlayStation 4 console itself in stock for weeks.
Last we chatted with our local Wal-mart, they had no ship date in sight. Gamestop, meanwhile, had full supply in several locations we tapped throughout North Dakota and in Minnesota. Keep an eye out!