PlayBook Returns "Much Higher" Than XOOM Tips Retail Source [Update: RIM Responds]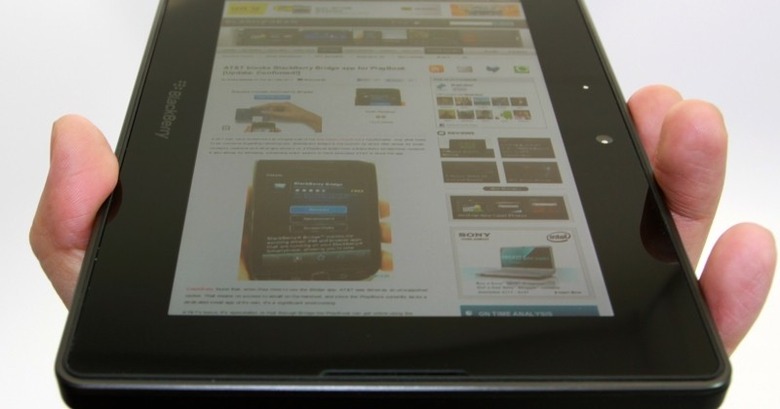 RIM's BlackBerry PlayBook may not be the sales success analysts insisted, it seems, with reports that the 7-inch tablet is being returned at a higher pace than the Motorola XOOM. According to a BGR source at a "major retailer", sales of the PlayBook at that particular store missed internal targets by more than 90-percent.
The source also reckons that the XOOM return rate is at 7-percent – high enough as it is – but that the PlayBook is still being brought back in greater numbers. It's unclear whether this is the same experience shared across retail locations since the tablet's April 19 launch.
Analysts initially suggested that PlayBook sales were far healthier than those of the XOOM, belying reviews – SlashGear's included – which criticized the tablet for being half-baked. Now, it seems, early enthusiasm may not have continued through to the end of the returns period.
Update: RIM has given us the following statement:
RIM Statement – May 20, 2011

"The source of the reported comment is anonymous and unknown to RIM, but the comment is certainly inconsistent with the positive feedback we have received from our main retail partners. As previously indicated, RIM will provide a business update on BlackBerry PlayBook results on June 16."