PlayBook Sales "Far Exceeding" XOOM Demand Says Analyst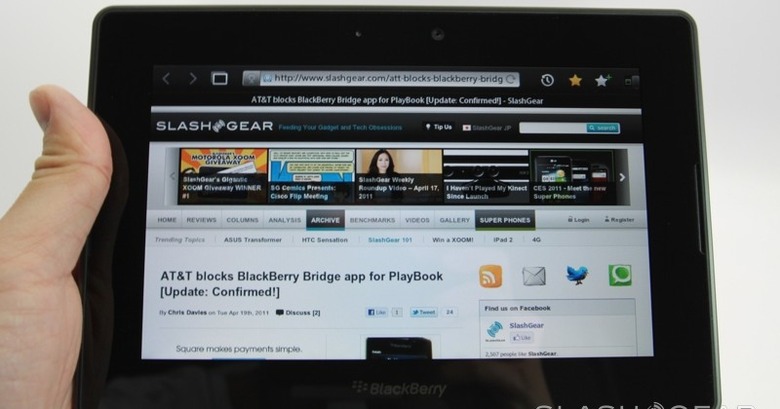 RIM may have sold 45,000 BlackBerry PlayBook tablets on the QNX slate's first day of availability, according to estimates from analysts Jefferies & Co. Surveys among retailers revealed around 20,000 PlayBook sales on the day, reports eWeek, while pre-orders for the tablet are believed to have amounted to a further 25,000 units.
Meanwhile, enterprise users – RIM's original target audience – are believed to be even more interested than consumers showing up in stores yesterday. "We also estimate enterprise preorders to be meaningfully higher than consumer" analyst Peter Misek suggested, going on to predict that "PlayBook sales are far exceeding MMI's [Motorola Mobility's] XOOM sales."
Not everybody has been convinced, however, and early reviews of the PlayBook – ours included – criticized the 7-inch tablet for its shonky firmware and dependence on a BlackBerry smartphone for key apps like mail, calendar and contacts. Meanwhile the iPad 2, although yet to have any official sales figures attached from Apple itself, is believed to have sold in the region of 500,000 units on its first day of availability.