Plastic Logic ebook reader still on track for 2009; Video interview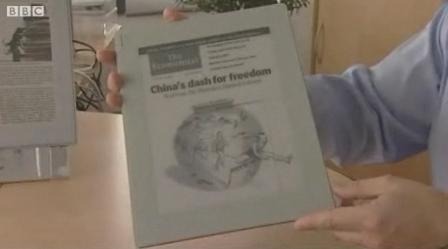 More demo video of the Plastic Logic ebook reader, this time courtesy of a BBC video interview at the company's Dresden factory.  According to the engineers there, the device – which uses special "plastic microchips" that went into production last month - is still on course for a 2009 release.
It's also tremendously durable, with the epaper panel itself being entirely flexible and the plastic construction of the overall device being resistant to scratches and knocks.  At only 7mm thick (and resembling, as Steven Rosenberg of the BBC harshly puts it, "just like a table mat") it's perhaps the closest we've got to the concept of a futuristic digital newspaper.
The Plastic Logic factory opened last month, and is the world's first commercial scale plastic electronics manufacturing plant.  Check out the last video demo here.
[via GottaBeMobile]