Plastic iPhone appears with FCC markings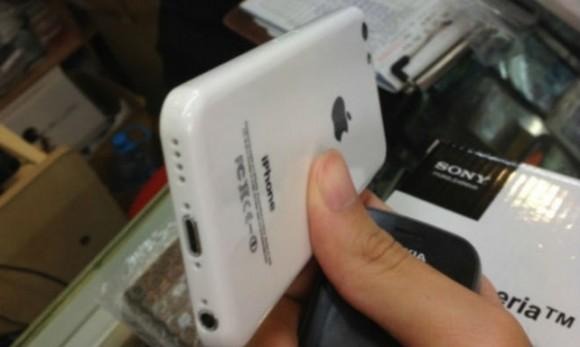 The plastic iPhone has leaked enough times now that there's nothing particularly unique about another leaked image – except for the one that leaked on Weibo today showing FCC markings on the back of the shell. Previous leaks of the handset have shown the same design, but only with the Apple and iPhone logos.
The design of the handset featured in the image is the same as the one we've seen several times now, not the least of which was the gallery that appeared comparing the plastic model to the iPhone 5. The speaker holes, microphone, and such are the same, with the only notable difference being metal edging around the headphone and lightning ports.
Unfortunately, no details about the handset was provided with the Weibo post, but the image is interesting nonetheless. According to a leak that surfaced earlier this month – also on Weibo – the plastic iPhone will be available in two models, both of which look the same but feature different hardware and will come in at different price points.
Reportedly, the lesser of the two models is codenamed Zenevo, and will feature a Samsung H5P dual processor and 1GB of RAM, as well as Bluetooth 4.0 and FDD 4G connectivity. The other model, according to tipsters, is codenamed Zegato/Bertone and will feature an H6P processor and 1GB of RAM, as well as Bluetooth 4.0 and TDD 4G LTE support.
Also leaked today was a rumor that the handset would be announced on September 6, but word has surfaced since then stating this isn't the case. As with all the rumors, take it all with a grain of salt. Check out the timeline below for more rumors that have cropped up on recent weeks.
SOURCE: iClarified