iPhone color rush: "budget" plastic backs leaked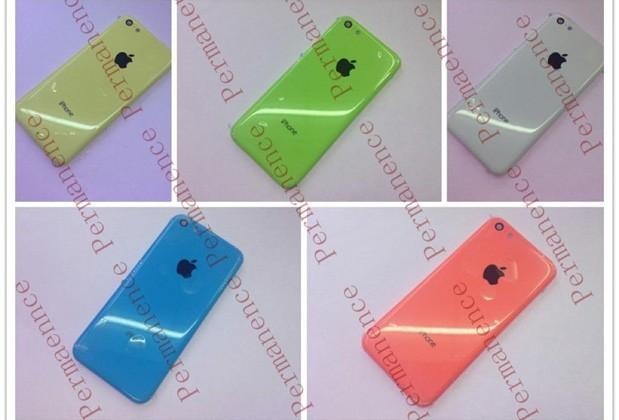 There's a brand new collection of so-called "budget" iPhone colored backs, the lot of them showing up as especially vibrant tones as expected. It's been expected that this lot would appear with connections to the recently enlivened aesthetics of iOS 7, an operating system given a boost by Apple's Jony Ive himself. Here we see that the innards will, if these images prove true, match the outer bits as well.
The collection you're seeing here matches – more or less – leaks that have appeared over the past couple of weeks. This iPhone will likely take on a display type not unlike the iPhone 5 at 4-inch diagonally, but will have a backside much closer to that of an iPod touch. Selecting between these five tones – yellow, green, blue, red, and white, will likely be the biggest deciding factor in a user either keeping their cash or laying down an extra bill on the iPhone 5S (or iPhone 6, or just the iPhone 5, as it were).
This machine has been leaked in green before, leading us to believe that either there's one really tenacious lover of the electric tone giving peeks to multiple users across the days, or the creators of these backsides are really aiming to be a big name in the accessories market soon.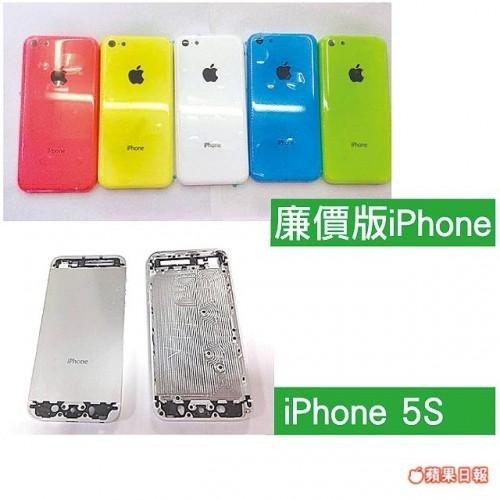 The iPhone 5S meanwhile has been suggested to be an incrementally updated device, bringing with it a display that's the same as the iPhone 5 while the processor and camera technology surrounding it will get a bit of a boost. These iPhone "Light" models will end up taking the place of the iPhone 4 and iPhone 4S, it's been suggested, while Apple axes the smaller screen size altogether.
VIA: Apple Daily; C Tech; Engadget