Pixel 2 launcher APK download works on older Androids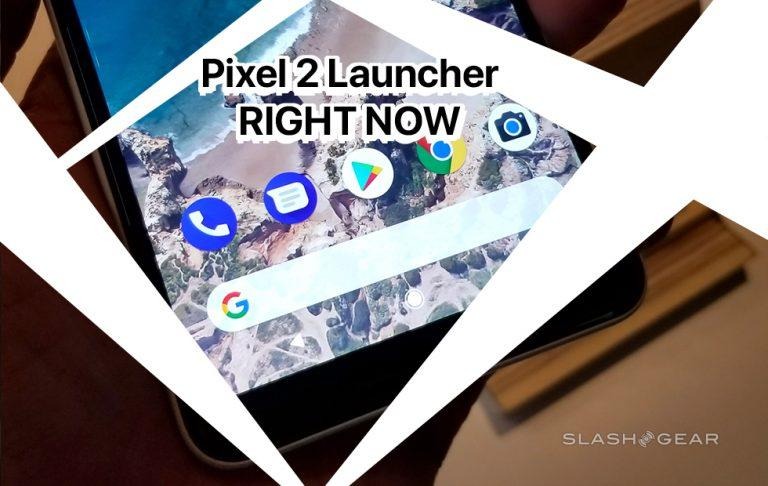 Today the Pixel 2 launcher (the newest Pixel launcher) was released through 3rd-parties for older devices. Google has not yet released this version of the launcher for any devices outside the Pixel 2 family at this time. As such, I recommend you take all caution when deciding whether or not this piece of software is meant for your device – or if you're going to risk it all to run with the newest in new.
The launcher we're seeing here was made for the Google Pixel 2 and Google Pixel 2 XL. This along with a few other bits of software have been both ripped from the Pixel 2 and made available to all Android users – a bunch of which will be able to use the lot. That includes the new Pixel 2 camera – though not all features therein work with all smartphones as such.
SEE TOO: Pixel 2 camera app APK ripped and ready to roll
Users that opt to use this launcher on a non-Google smartphone should know that they'll not immediately have access to the Google Assistant homepage. At a glance, and all that. Only if they have the Pixel launcher set as a system app will Google Now and the homepage and all that good stuff appear.
To download the new Pixel 2 launcher, head over to Android File Host for the launcher APK right this minute. And make sure you understand that whatever happens with that file or your smartphone or anything else, for that matter, SlashGear will not be held accountable. This is up to you, and you alone.
The same goes for the Pixel wallpaper app, which can also be downloaded and used completely separate from the Pixel 2 launcher. We recommend trying the wallpapers first, then going on to the launcher if the wallpapers aren't enough to tide your need for Pixel 2 over until the devices are released.
These images and apk files all come from the intrepid Android developers at XDA. They've also pointed to a new Reddit-posted Magisk Module to get a few of the animations from the Pixel 2 launcher working as they should – ideally.