Pixel 2 camera app APK ripped for older Google Androids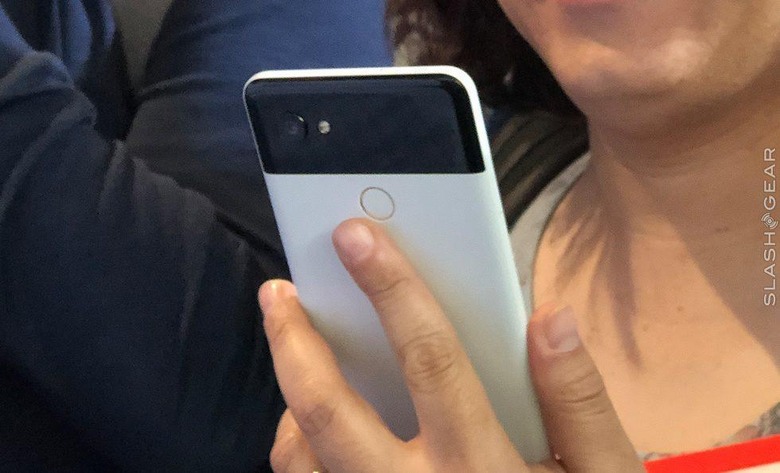 The Google Pixel 2 is almost here, and with it will come an improved camera. Google's focus on making the camera better should be obvious given the fact that it was awarded DxOMark's highest rating ever for a smartphone shooter, but improvements to the camera itself are only one part of the equation. The Pixel 2 will also be shipping with a new version of the Google Camera app, which adds some new features that will be handy for the smartphone photographers of the world.
Thanks to the folks at XDA Developers, you don't even need to buy a new Pixel 2 to enjoy those Google Camera improvements. The group has ported the new Camera app to the original Pixel and Pixel XL, giving owners of those devices the chance to try out the new Motion Photo and Face Retouching features. You can even bring the new Google Camera app to your Nexus device for some general improvements like increased frame rate and better UI responsiveness.
While Face Retouching is fairly self-explanatory, Motion Photos may not be for some folks. Live the Live Photos feature that was introduced with the release of iOS 9 on iPhone, Motion Photos record a few seconds of action before you press the capture button. This, in turn, turns your static image into a short video clip, and while it may not be a particularly useful feature, it's definitely cool.
After receiving reports from some initial testers, XDA Developers has confirmed that Face Retouching works on Pixel devices, though it notes that your mileage may vary as far as supported features go. XDA itself tested the app on a Pixel XL running Android 8.0 Oreo and confirmed that Motion Photo is working, so at the very least, it sounds like you can look forward to that.
To download the APK, simply head over to this post on XDA Developers and download it. Unfortunately, you'll need a Google Device to use it, though the group also notes that it's been working on an unofficial Google Camera port for non-Google devices. With a Pixel 2 in-hand, XDA Developers has been working on porting a number of apps to the original Pixel, so we'll likely hear more about those efforts soon.