Pixel 2 Chromebook discontinued after selling out on Google Store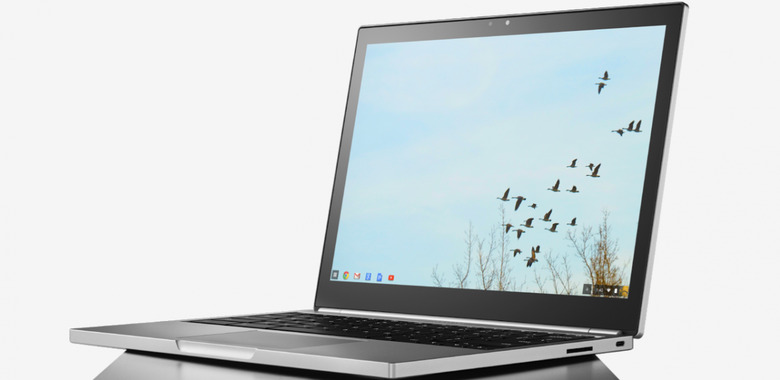 If you were hoping to get your hands on a Chromebook Pixel 2 from Google, it seems like you've missed your window of opportunity. The Chromebook has sold out on the Google Store, and the company tells VentureBeat that it likely won't restock it moving forward. Thus, the story of the Pixel 2 comes to a close, at least in terms of hardware sales.
Of course, this isn't the first time the Pixel 2 has been discontinued. The Chromebook used to come in two different varieties: one that offered a Core i5 processor and 8GB of RAM for $999, and one that offered a Core i7 and 16GB of RAM for $1299. The less expensive version was discontinued earlier this year, and now it appears the sun is setting on its more expensive sibling as well.
"We're committed to the Pixel program but we don't have plans to restock the Pixel 2," a Google spokesperson said to VentureBeat. What Pixel projects Google has in the pipeline are unknown at this point, but considering the only one that's left is the Pixel C, you'd imagine that some kind of announcement would be coming soon. That's the hope, anyway, as Pixel releases tend to be fairly solid terms of hardware and aesthetics.
The Pixel C is a decent enough device in its own right, but seeing as it's an Android tablet, it doesn't really serve as a true-to-form replacement for the Pixel 2. Perhaps Google is plotting to reveal a new Pixel-branded Chromebook sometime soon? That's always a possibility, but for now, we'll just have to wait until Google feels like sharing some additional details about the Pixel line.
SOURCE: VentureBeat